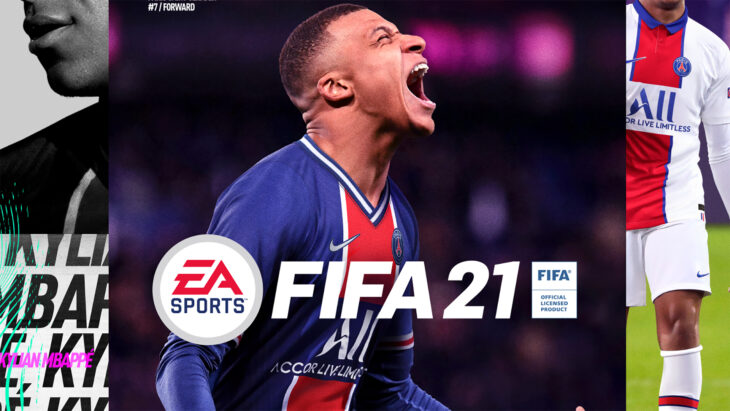 EA's latest entry to their football simulation series, FIFA 21, launches on October 9, 2020. The game is highly anticipated because of the innovations that it brings to the sports game genre, as well as the fact that the game will bridge console generations.
There are a few different versions of FIFA 21 on offer. For Nintendo Switch there's the Legacy Edition at £44.99. This is the least advanced version of the game, and lacks any of the innovations made to gameplay between it and FIFA 20. This is because of the lack of power in the platform, though it will still contain the latest FIFA Ultimate Team mode.
The standard edition of FIFA 21 costs £54.99. This edition will provide players with the latest innovations in gameplay, as well as FIFA Ultimate Team. However, there is no free upgrade for the next-generation version of the game if the user only has the standard edition.
The Champions Edition of FIFA 21 costs £79.99. It comes with the base game, and all of the advantages of that, as well as 3 days of early access. It also packs in up to 12 Gold Rare Packs for FIFA Ultimate Team, as well as a Cover Star Loan for 5 matches. The bonuses even extend to special kits and picks for the game mode. This version of the game also doesn't include a free upgrade to next-generation consoles.
The final version of FIFA 21 is the Ultimate Edition, costing £89.99. This edition has a unique cover, and will allow users to get the next-generation version of the game on the respective platform for free. This edition also includes all of the bonuses from the Champions Edition, but there are an additional 12 Gold Rare Packs on offer.
FIFA 21 is the most advanced football game on the market. Most gamers are looking forward to playing it on Xbox Series X and S or PlayStation 5. This will be the first football game on either next-gen platform, and as a result it needs to be a showstopper. So far reviews have confirmed that it's the same FIFA experience, just upgraded slightly. Only time will tell just how good the next-gen upgrades are.
Selected wholesalers and distributors have FIFA 21 in stock.