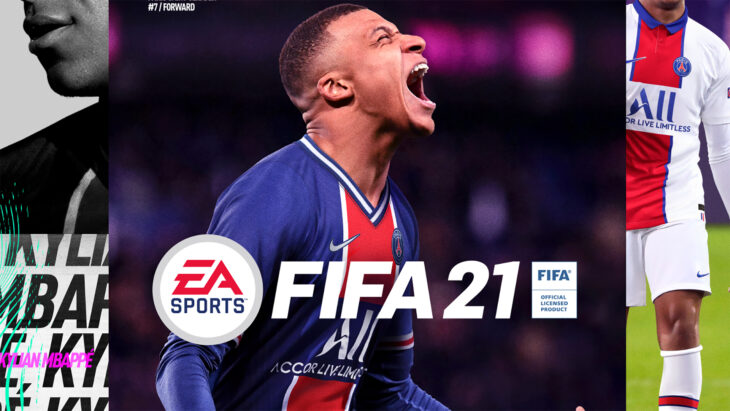 In a result that should shock absolutely no one, FIFA 21 was the best-selling game across Europe, Middle-East, and parts of Asia and Africa in October 2020. This data comes from the latest GSD chart.
Not only was EA's football simulator the biggest game of the month in terms of sales numbers, it was by a large margin. Interestingly, digital and physical sales for the game were down by 9.6 percent on FIFA 19 for the first four weeks of sale though.
However, this is a console transition year. With this in mind, it's reasonable to believe that many consumers will invest in a next-gen copy of FIFA 21 when those versions launch in December. Only hardcore fans and games press will be purchasing the most expensive versions digitally in order to receive a free-upgrade to a next-gen console.
The second-biggest game on the EMEAA chart for October 2020 was another EA title. Star Wars: Squadrons has been a surprise hit. While the Star WArs franchise always helps a game sell well, it's the unprecedented quality of the VR version of this game that has many players singing its praises.
Narrowly missing out on second place is Crash Bandicoot 4: It's About Time from Activision. This game has seen success thanks to the appeal of fans of the past games in the series, as well as the innovations it brings in terms of gameplay.
Even though it only launched right at the end of the month, Watch Dogs: Legion was the fourth best-selling game of the month. Ubisoft's latest entry to the Watch Dogs franchise blew fans away with the quality of the virtual city of London that has been created.
The next newly launched game to hit the chart was Mario Kart Live: Home Circuit from Nintendo. The game debuted in eighteenth place. This is an interesting game because it's a free digital release, but requires physical peripherals in order to be played.
Another new release, The Dark Pictures Anthology: Little Hope, entered the chart in twenty-second place, missing out on the top twenty. However, this is because the game's launch was planned for Halloween, giving it just one day of sales to compte.
The top selling game for September, Super Mario 3D All-Stars, fell to seventh place in October. Company of Heroes 2 saw a return in eighth place thanks to a Sega anniversary sale as well.
Slightly under 750,000 game consoles were sold during October 2020 in the EMEAA region. This is a small drop from the 795,000 that were sold in October 2019, but still respectable given the proximity to the launch of next-gen consoles.
This drop was caused by a huge decrease in sales for the PlayStation 4 and Xbox One over the year. The Nintendo Switch has just about made up for that drop, as you can see. In fact, Switch sales were up by 77 percent year-on-year for the month.
4.3 million points cards, accessories, and toys-to-life products were sold over the month. This was primarily driven by PlayStation Wallet cards, with Xbox Live gift cards following soon after. The Dualshock 4 was the best-selling accessory in thyroid place in the relevant chart.
Year-on-year this is a slight drop in points cards, accessories, and toys-to-life products, which sold 4.5 million units in October 2019. However, this drop is acceptable given the proximity to the next-gen console launch.
Headsets and controller cases did sell slightly more units in October 2020 than they did in 2019 though. 2.2 million were sold this month, compared to 2.1 million for the same period last year.
The top twenty best-selling games in the EMEAA (combined digital and physical sales) for October 2020 were as follows.