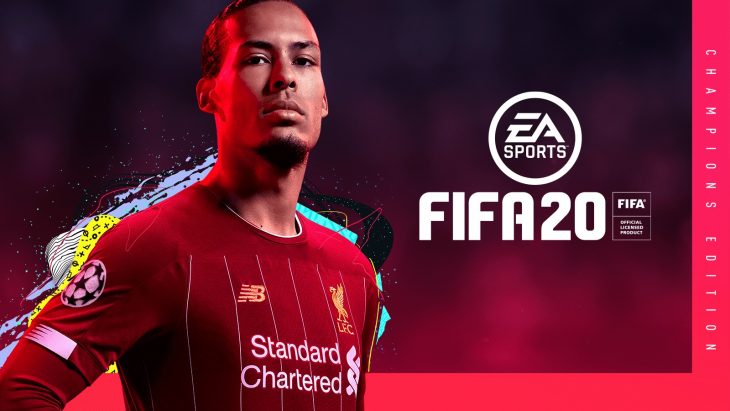 FIFA 20 has crept back up into the top spot ahead of Animal Crossing: New Horizons this week in the UK's retail chart.
While sales for FIFA 20 saw a week-on-week drop of 7 percent, Animal Crossing: New Horizons saw a larger drop of 32 percent week-on-week. As a result, the pair swapped positions in the chart, though with new content updates hitting Animal Crossing: New Horizons, there's no telling if this will last.
While the top two games in the chart saw sales drops, the rest of the chart saw increases. Call of Duty: Modern Warfare saw growth of 36 percent week-on-week in sales, and now sits in third place.
Thanks to an increased availability in Nintendo Switch stock, Mario Kart 8 Deluxe moved up three places to fourth in the chart with a 98 percent week-on-week increase in sales. Grand Theft Auto 5 is currently sitting in fifth place with a 52 percent week-on-week improvement in sales.
While last week Ring Fit Adventure managed to break into the top ten, it has dropped back out this week and sits in fifteenth. This is largely due to a fluctuation in stock, of which there is now none in retailers.
The only new release for the chart this week was Snowrunner, which is now sitting in twelfth place in the chart. The game is an off-road simulation driving game, and sequel to 2017's Mudrunner.
Even though high street stores are still closed due to lockdowns around the world, and there have been almost no new releases to speak of, boxed game sales rose by 16 percent week-on-week. Over 234,000 games were sold, with Xbox One sales up by 23 percent week-on-week, Nintendo Switch sales up by 9 percent week-on-week, and PlayStation 4 sales up by 19 percent week-on-week.
The top ten best-selling boxed games in the UK for the week ending on May 2, 2020: