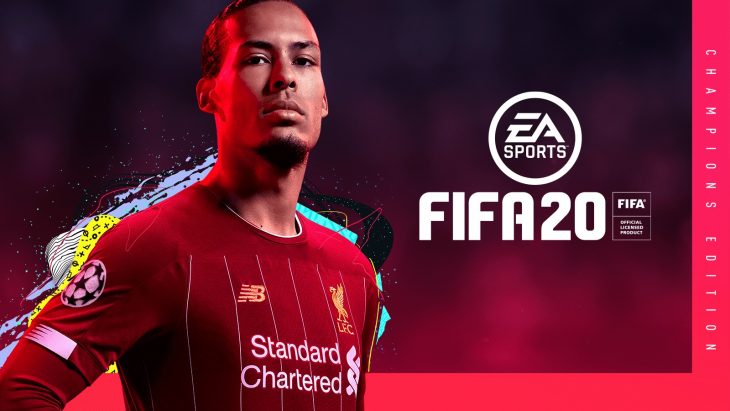 The holidays have only just ended, meaning we're still in a bit of a lull as far as new releases go. However, this has opened the door for FIFA 20 to take the top spot in the EMEAA chart for the fifth consecutive week, and the ninth week in total since it launched.
Call of Duty: Modern Warfare sits in second place, unchanged since last week, though it did top the UK physical chart last week. Like many games it has seen some promotional pricing which may have convinced some consumers to spend some Christmas money on it.
Star Wars Jedi: Fallen Order has taken advantage of the absence of new releases, moving from fifth to third this week. Star Wars is seeing a big surge in interest thanks to the new movie, the new TV show The Mandalorian, and even the new content that's been added to Star Wars Battlefront 2.
Pokemon Sword remains unmoved in eighth place in the chart, while Shield has fallen to twentieth.
Rainbow Six Siege has seen a surge in interest, moving from twenty-fourth place to fourth this week. The surge could be the result of a new month of esports matches starting this month. The matches, which are also livestreamed, are set to continue throughout January. The game has also seen significant discounts on the PlayStation Store, which will have given many new players the opportunity to get into the game.
A number of EA games also benefited from digital discounts, including Star Wars Battlefront 2, The Sims 4, and Need for Speed: Heat, which jumped from the fifteenth to ninth this week. Both Star Wars Battlefront 2 and The Sims 4 jumped from sub thirtieth places to eleventh and twelfth respectively.
The top ten best selling games by combined digital and physical sales in the EMEAA for the week ending December 28, 2019:
1. FIFA 20
2. Call of Duty: Modern Warfare
3. Star Wars Jedi: Fallen Order
4. Tom Clancy's Rainbow Six Siege
5. Luigi's Mansion 3
6. Mario Kart 8 Deluxe Edition
7. Spider-Man
8. Pokemon Sword
9. Need for Speed: Heat
10. Just Dance 2020