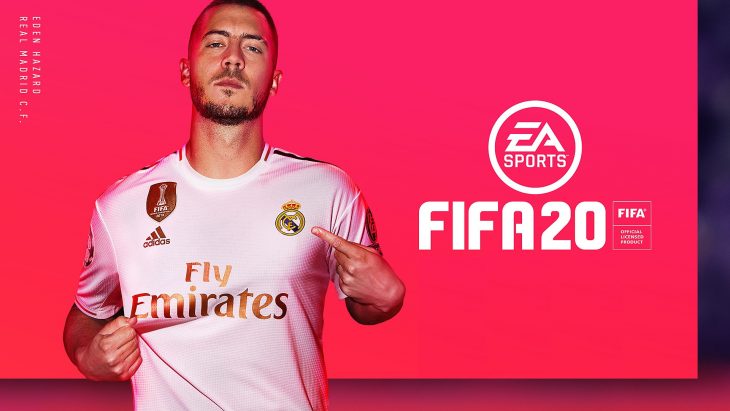 Showing very little change from last week, FIFA 20 has topped the EMEAA chart for combined physical and digital sales once again. This makes it the best-selling game for Christmas 2019 in the EMEAA.
A total of five games were able to retain their positions from last week, with FIFA 20 retaining number one for the third consecutive week, and the seventh since it launched. Call of Duty: Modern Warfare also remained in second place for another week, just behind FIFA 20. Mario Kart 8 Deluxe, Grand Theft Auto 5, and Just Dance 2020 refused to budge from sixth, seventh, and eighth places respectively.
Star Wars Jedi: Fallen Order saw a boost and moved up to third from fifth place during the week. It's thought that the game saw a boost in popularity thanks to the latest film release, Star Wars Episode 9 The Rise of Skywalker. The game isn't selling as well as Star Wars Battlefront 2 did in 2017, but it's performing well considering that it's a single player game as opposed to a multiplayer game.
No new entries made it into the top 50 EMEAA chart this week, but some Assassin's Creed games did get a digital discount boost. Assassin's Creed Odyssey, Black Flag, and Origins all saw a boost thanks to digital sales.
Assassin's Creed Odyssey moved from fourteenth to ninth, Origins moved from twenty-fourth to tenth, and Black Flag moved from eighteenth to eleventh. The games were part of a holiday discount bundle that packaged them together for players who had never tried them before.
It's thought that holiday sales could change the face of the EMEAA chart next week. Many consumers will be eagerly awaiting Boxing Day, when they can take advantage of the sales in retail stores to buy the games they want for far cheaper than they cost now. Of course, the same could be said for New Year's Day, and digital storefronts already have a wide range of discounts on games across all platforms.
The top ten best-selling games chart with combined digital and physical sales in the EMEAA for the week ending on December 14 are as follows.
1. FIFA 20
2. Call of Duty: Modern Warfare
3. Star Wars Jedi: Fallen Order
4. Luigi's Mansion 3
5. Pokemon Sword
6. Mario Kart 8 Deluxe
7. Grand Theft Auto V
8. Just Dance 2020
9. Mario & Sonic at the Olympic Games: Tokyo 2020
10. Pokemon Shield