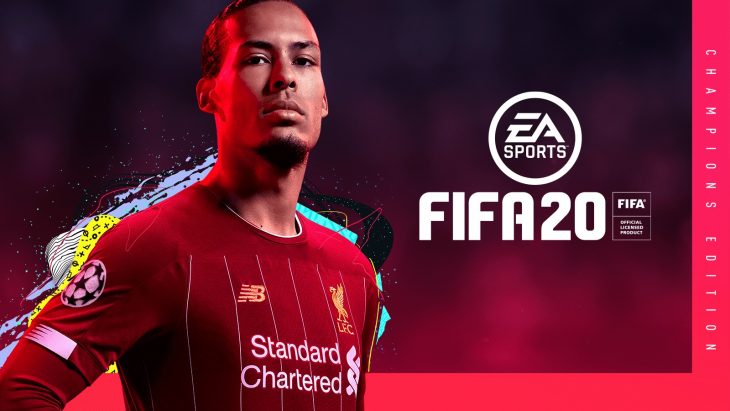 FIFA 20 has topped the EMEAA sales chart for a sixth consecutive week. This is also the game's tenth week in the top spot since it was released in September last year.
Grand Theft Auto 5, still featured in the top ten chart despite being six years old, is second in the chart this week. The game was in thirteenth place last week, showing that a lack of new releases has allowed it to sneak up once more.
A spokesperson for B2Boost, the data tracking firm behind the chart, explained that last week was an anomaly for Rockstar Games' open world crime game caused by incomplete data. The game should have appeared in third place for the last week of 2019, meaning it has actually climbed up by one place this week.
In fact there were a number of inconsistencies for the EMEAA chart published on the 3rd of January 2020. These have been noted and will not occur in future weekly charts.
Call of Duty: Modern Warfare and Star Wars Jedi: Fallen Order are sticking strong in third and fourth respectively. Modern Warfare has actually dropped a place since last week, making the climb that Grand Theft Auto 5 has made even more impressive.
Rainbow Six Siege has moved up one place from sixth to fifth this week. The game's esports scene has kicked off in January and will continue until the end of the month. It will see a break for February and then pick up again in March with more competitions.
Red Dead Redemption 2 has swapped with Rainbow Six Siege, dropping one place to sixth this week. The game hasn't seen much new content since the Red Dead Online Moonshiner update, though with 2020 only just beginning it's likely that Rockstar Games has many plans for the game for the rest of the year.
Marvel's Spider-Man has jumped from eleventh to eighth this week, and Star Wars Battlefront has similarly moved from fifteenth to tenth. Both are likely to have seen sales boosts from post-Christmas digital storefront sales.
While Pokemon Sword and Shield are nowhere to be seen this week, it must be noted that Nintendo doesn't share digital sales data for their games. As such, the fact that Pokemon Sword is in twelfth place is still very impressive.
The top ten best selling games across retail and digital sales in the EMEAA for the week ending January 5, 2020 were as follows.