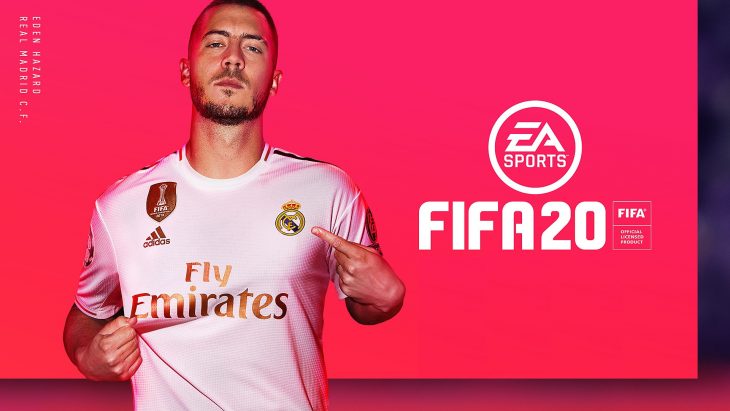 In what is sure to be a long run of number ones, FIFA 20 has topped the EMEAA sales charts for the second consecutive week since it launched.
Tom Clancy's Ghost Recon: Breakpoint enters the chart in second place this week. The game was met with a lot of criticism, and mostly mixed reviews because of what feel like half-finished systems and visuals. However, plenty of people are still enjoying the game, and that's reflected in the position it has achieved this week.
Grand Theft Auto 5 has risen from sixth last week to third place this week. The game has been consistently popular since it launched, though it's probably due to falling sales for other games that it managed to rise this week.
Despite the lack of digital sales data from Nintendo, The Legend of Zelda: Link's Awakening is in fourth place in the chart this week. This is still very impressive considering the game is positioned from its physical sales alone as a Nintendo Switch exclusive.
Borderlands 3 has fallen 2 places this week to fifth. An in-game event is currently offering new content to players over the course of October in celebration of the 10 year anniversary for the Borderlands franchise. Players who already own the game are certainly enjoying this new content, but it doesn't seem as though that content has had a huge impact, if any, on sales.
Spider-Man, from Insomniac Games, has risen to sixth from twenty-second place last week, Red Dead Redemption 2 has likewise risen to seventh from twenty-first last week, and Just Cause 3 has risen more than one hundred places to eighth this week. It seems as though some promotional pricing has influenced the sales of these games.
With the next game in the franchise on the way this month, Call of Duty: Black Ops 4 has risen to tenth this week. Players are no doubt excited to play the latest game when it launches, and this is the closest that they can get to it until then.
The top ten best selling games in the EMEAA with combined physical and digital sales for the week ending on October 5, 2019:
1. FIFA 20
2. Tom Clancy's Ghost Recon: Breakpoint
3. Grand Theft Auto 5
4. The Legend of Zelda: Link's Awakening
5. Borderlands 3
6. Spider-Man
7. Red Dead Redemption 2
8. Just Cause 3
9. Crash Team Racing: Nitro-Fueled
10. Call of Duty: Black Ops 4