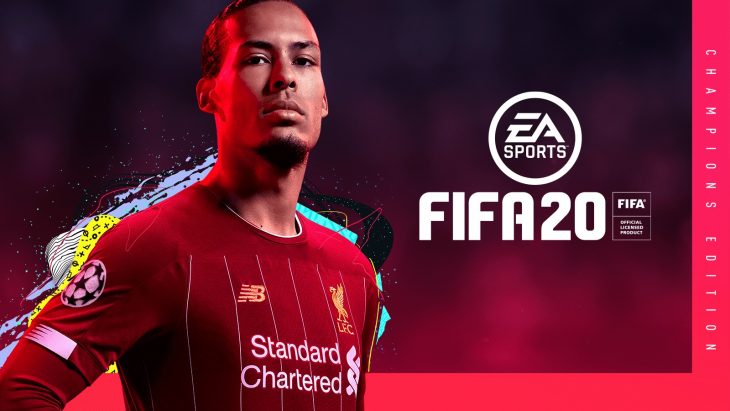 After a successful launch, FIFA 20 has topped the EMEAA charts. EA's huge football franchise has once again dominated the sales across physical and digital storefronts.
Last week's number one, The Legend of Zelda: Link's Awakening, fell to second place behind FIFA 20, though it's still performing well considering it's a Nintendo Switch exclusive. The Zelda franchise generally sees consistent sales over a longer period of time compared to most games, and without digital data it's impossible to know just how well the title is competing with FIFA 20.
Borderlands 3 has also dropped one place in the EMEAA chart behind FIFA 20, landing in third this week. Gearbox Software is currently running a month-long celebration in the game, with various time-limited events, because this month marks the 10th anniversary of the franchise. As a result, many players are coming back to the game to celebrate this milestone, and take advantage of the extra rewards.
Two new titles round off the top five games in the EMEAA charts this week. The first is Code Vein, a new soulslike title from Bandai Namco. The game was the only original IP to make it into the top 25 places in the chart this week. While the Nintendo Switch version of Minecraft did manage to break into the top 25 places, Minecraft itself originally left its beta period around 2011.
The PC version of Minecraft jumped to 30th place from 315th this week. The game has seen a huge increase in popularity due to many YouTubers once again returning to make videos about it. Minecraft has consistently been popular, more so than Fortnite overall, but in the last few months it has seen a real boost with both new and old players.
Meanwhile, Gears of War 2 moved from 1004th place, all the way up to 15th in the chart. The game is most likely benefitting from the fact that Gears 5 has recently been released, but also that the multiplayer in Gears of War 2 is regarded as the best in the series.
The top ten best selling games in the EMEAA, digital and physical sales combined for the week ending September 29, 2019:
1. FIFA 20
2. The Legend of Zelda: Link's Awakening
3. Borderlands 3
4. Code Vein
5. Dragon Age XI S: Echoes of an Elusive Age
6. Grand Theft Auto 5
7. Tom Clancy's Rainbow Six Siege
8. NBA 2K20
9. Spyro Reignited Trilogy
10. Mario Kart 8 Deluxe Edition