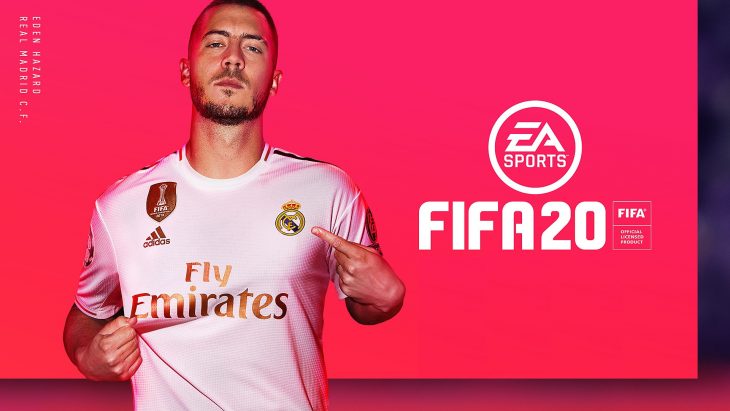 FIFA 20 was the best selling game across the EMEAA last week, but digitally it was Plants vs Zombies: Battle for Neighborville that came out on top. FIFA 20 was actually the most popular physical title, and second to the latest Plants vs Zombies title in the digital charts.
In the combined chart FIFA 20 claims the top spot, with Plants vs Zombies: Battle for Neighborville following closely behind in second. At physical retail the latest Plants vs Zombies game didn't perform quite as well as it did digitally, only reaching ninth place in the chart. However, the game has been available as an early access title for the past few weeks on digital storefronts, which is probably why it has performed so well in the digital charts.
In the physical retail chart it was Nintendo's Ring Fit Adventure that reached second place behind FIFA 20. The Nintendo Switch release of The Witcher 3: Wild Hunt helped it push up to third place this week, with many players returning to the game, whilst some played it for the very first time on the new platform.
In the combined chart, Ring Fit Adventure reached fourth place, which is impressive considering it is only on sale at physical retail stores. The game uses a unique accessory that makes it impossible for it to be purchased and downloaded on the Nintendo eShop.
With an unusually low number of triple A releases for this time of year, some other games have crept back up in to the combined chart for the EMEAA. Total War: Warhammer 2, for example, moved up by over three hundred places to tenth this week. Similarly, Cities Skylines rose over two hundred places to thirteenth in the combined chart this week.
The top ten best selling games across physical and retail sales in the EMEAA for the week ending October 20, 2019:
1. FIFA 20
2. Plants vs Zombies: Battle for Neighborville
3. Grand Theft Auto 5
4. Ring Fit Adventure
5. Tom Clancy's Ghost Recon: Breakpoint
6. The Witcher 3: Wild Hunt
7. Mario Kart 8 Deluxe Edition
8. TheLegend of Zelda: Link's Awakening
9. Red Dead Redemption 2
10. Total War: Warhammer 2