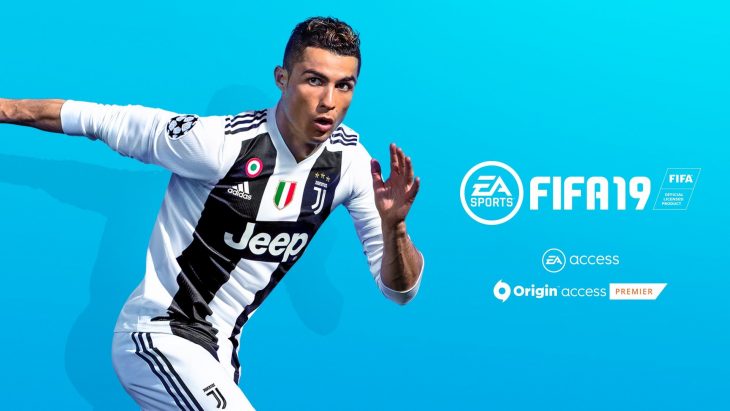 During the week before Christmas 2018, the best-selling video game in European wholesale and retail charts was FIFA 19. While Red Dead Redemption 2 proved to be big competition for EA's football title, topping the UK chart, FIFA 19 won out on pure popularity. Red Dead Redemption 2 meanwhile had to settle for second place in the EMEA chart.
GTA 5 managed to top the charts as most downloaded game thanks to the Steam Winter Sale. The game's price dropped to less than $15, boosting the game up by 475 spaces in the PC games chart. Other games that have seen sales spikes thanks to the Steam Winter sale include Middle-Earth: Shadow of War, Assassin's Creed Odyssey, and Tom Clancy's Rainbow Six: Siege.
With the combined charts taking into account physical sales as well, GTA 5 actually settled into tenth place, given that the week prior to Christmas was dominated by physical sales.
Nintendo don't contribute download figures for the EMEA charts, but even without these Super Smash Bros Ultimate has more or less maintained its place in the charts. The game fell from second to third place, but with download figures could well have risen higher.
Call of Duty: Black Ops 4 has stuck in the fourth position for another week. The game's popularity with the new Blackout mode, and combination with console bundles, no doubt helped it stay there.
Assassin's Creed Odyssey has risen from sixth place to eighth for this week. This can be attributed to both console bundle sales and digital storefront sales, both the aforementioned Steam Winter Sale, and discounts on the PlayStation Store.
Spider-Man may have fallen to ninth place in the chart but has managed to remain in the top 10 EMEA chart. A discount on the PlayStation Store offering the game and season pass for less than half price definitely aided the game in sticking to the top 10.
The top 10 EMEAA combined digital and physical chart for the week ending December 23rd, 2018 is as follows.
1. FIFA 19
2. Red Dead Redemption 2
3. Super Smash Bros Ultimate
4. Call of Duty: Black Ops 4
5. Super Mario Party
6. Assassin's Creed Odyssey
7. Battlefield 5
8. Mario Kart 8 Deluxe Edition
9. Spider-Man
10. Grand Theft Auto 5