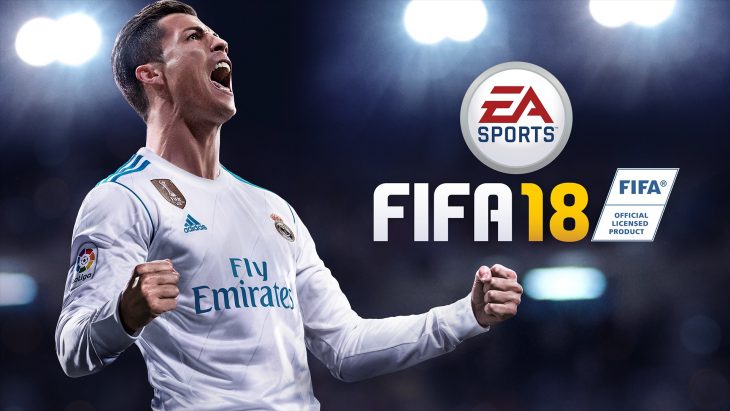 FIFA 18 reached the top of the game sales chart in the UK for the month of February. Thanks mostly to a massive boost in sales from the release of FIFA 18 on Nintendo Switch, the game saw a 180 percent increase in month-to-month sales. The PlayStation 3 version of the game saw a 33 percent boost in sales, while on all other platforms there was a 2 percent boost in sales.
Call of Duty: WW2, the number one game for January 2018, has sunk to sixth place in the chart with a 42 percent decrease in sales. Meanwhile Monster Hunter World managed to make it to second place in the chart for its second month after release, with sales up by 13 percent month-on-month.
This month there are three new entries to the top ten chart; EA Sports UFC 3, which is sitting in third place, Shadow of the Colossus Remake for PlayStation 4 in fourth, and Kingdom Come: Deliverance which is currently in seventh place after a rocky reception since launch. Kingdom Come: Deliverance, while being technically quite impressive, has been plagued with bugs that fans find both frustrating and hilarious.
With the beginning of its Year 3 content and a new live event just around the corner, Ubisoft's Rainbow Six: Siege has gained eight places, rising to nineteenth position. It's thought that due to the recent tournament surrounding the game, Six Invitational, sales have been boosted. However the 12 percent increase in sales could also be attributed to the release of new information about Year 3 operators coming to the game, as well as the new limited time game mode which will release this month, Outbreak.
One game which many didn't know what to expect from has performed far poorer that previous titles in the series, Metal Gear Survive. The game debuted in the chart in 50th place, though it had only been available for five days when GfK closed their report for the month. March might show a better performance for the latest title in the Metal Gear franchise.
The full top 10 game chart for the period between January 28th and February 24th is as follows.
1. FIFA 18 – EA
2. Monster Hunter World – Capcom
3. EA Sports UFC 3 – EA
4. Shadow of the Colossus – Sony
5. Grand Theft Auto 5 – Rockstar
6. Call of Duty: WW2 – Activision
7. Kingdom Come: Deliverance – Deep Silver
8. Mario Kart 8 Deluxe Edition – Nintendo
9. Super Mario Odyssey – Nintendo
10. Assassin's Creed Origins – Ubisoft