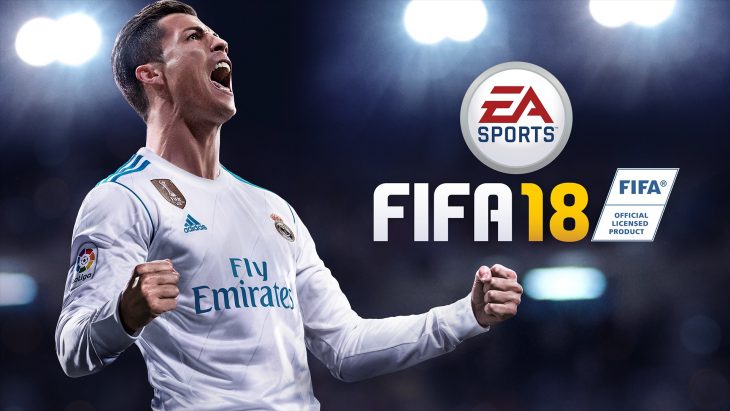 The latest video game sales numbers for Australia and New Zealand have revealed that FIFA 18 has managed to climb to the top in both countries, to no surprise. In both regions the game topped the list of software sales across all platforms as well as console-specific charts, apart from the Nintendo Switch chart where it placed second.
In Australia NBA 2K18 secured second place in sales across all platforms, with Destiny 2 following close behind, not surprising since the game is only a month old and has been met with rave reviews. Forza Motorsport 7 takes fourth position, impressive considering that it's an Xbox One exclusive though sales are sure to continue to soar with the upcoming release of Xbox One X.
Four years after its release Grand Theft Auto 5 retains fifth position in sales across all platforms, impressive for a game of its age. This has no doubt been aided by the ongoing purchase of in-game cash and recent expansions that Rockstar Games have released.
The chart looks much the same on Playstation 4 with the difference being that in fourth place is the Crash Bandicoot N. Sane Trilogy. The Playstation 4 exclusive replaces the Xbox One exclusive despite having been out far longer.
On Nintendo Switch FIFA 18 is top of chart with Pokken Tournament DX sitting in second, which is reversed on the chart in New Zealand. Considering that the Switch version of FIFA 18 is lacking a campaign mode it's still performing well in terms of sales.
In Australia Mario vs Rabbids: Kingdom Battle is in third, Mario Kart 8 Deluxe Edition in fourth, and The Legend of Zelda: Breath of the Wild in fifth. In New Zealand The Legend of Zelda: Breath of the Wild is in third, Mario Kart 8 in fourth, and Lego Worlds in fifth.
The full sales chart for all platforms in Australia and New Zealand for the week ending on September 30, 2017 are as follows:
Australia, video game physical sales, all platforms
1. FIFA 18
2. NBA 2K18
3. Destiny 2
4. Forza Motorsport 7
5. Grand Theft Auto V
6. Rainbow Six Siege
7. Call of Duty: Black Ops III
8. Crash Bandicoot N. Sane Trilogy
9. Pokken Tournament DX
10. Project Cars 2
New Zealand,video game physical sales, all platforms
1. FIFA 18
2. NBA 2K18
3. Destiny 2
4. Forza Motorsport 7
5. Crash Bandicoot N. Sane Trilogy
6. Grand Theft AUto V
7. Call of Duty: Infinite Warfare
8. Project Cars 2
9. Battlefield 1
10. Minecraft