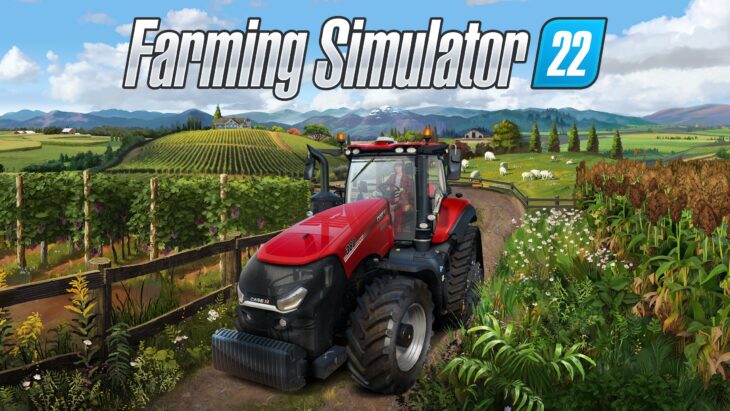 Farming Simulator 22, the latest entry in the franchise, has managed to break records for the series with 1.5 million copies sold since its launch on November 22, 2021.
The game released across Stadia, PS4, PS5, Xbox One, Xbox Series X/S, and PC, and quickly became one of the most popular games on Steam. Player numbers eclipsed those of Halo Infinite's multiplayer beta, which is an incredibly highly anticipated title in itself.
The game has a current 24-hour peak of 93,782 players over the course of a week. By comparison, Battlefield 2042, another incredibly popular release, had a 24-hour peak of 53,053 players for the same period.
This is impressive for any simulation game, let alone a farming simulation game. When you consider that this is also the first time that developer Giants Software has self-published the game too, it's even more impressive. The resources and distribution lines that would have usually come from a publisher weren't there, and yet this is the most successful Farming Simulator to date.
The game had an established fan base to launch to, but thanks to cross-platform crossplay, the game is also open to far more players now. Multiplayer is a fantastic experience in the Farming Simulator series, and being able to do it with friends regardless of platform is something players could only dream about when Farming Simulator 19 was released.
The development team is incredibly pleased with what it's managed to achieve. Getting the game out to the same fan base would have been enough, but to eclipse bigger games that are popular at the same time, and beat franchise records, must be a dream come true.
In Farming Simulator 22, players take on the role of farmers tending the land. They must grow crops, harvest them, tend to livestock, and reap the rewards by selling them. It's an incredibly involved game, and one that players seem to identify with because of the deep management gameplay that can be employed.
Giants Software has provided support for each Farming Simulator game over the course of years, and it looks as if the same will be true of this one moving forward. Players should feel satisfied that there's so much more beyond the horizon on this title.