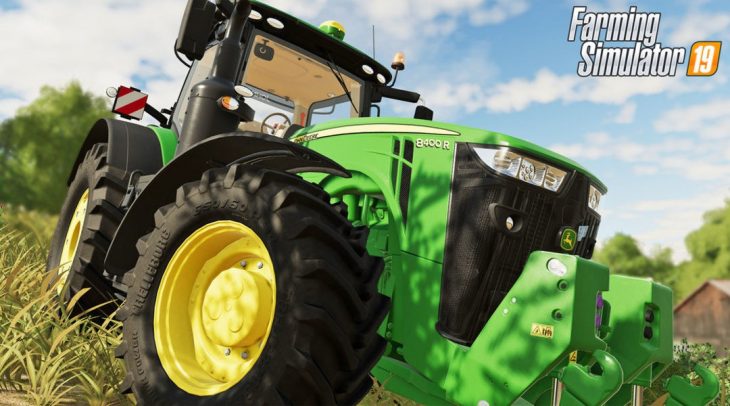 Farming Simulator 19 has broken sales records for the franchise by selling 1 million copies across both physical and digital marketplaces during the first 10 days on sale. This is particularly impressive considering that the game came out just as Black Friday deals were becoming prevalent, and consumers were looking for discounted deals rather than new, full-priced releases.
Christian Amman, CEO of the Farming Simulator series developer Giants Software, told the press that he was extremely proud of his team's hard work and dedication. Adding that these sales show the hours of work put into the game have been recognized. The team are extremely happy with the sales so far and are excited for the future of the game.
John Bert, COO of Focus Home Interactive, publishers of Farming Simulator 19, said that the company was very proud of what Giants Games had achieved. So far the game has more than 4,500 reviews on Steam and has set a new milestone for both sales and quality in the Farming Simulator genre.
Farming Simulator 19 has seen a complete overhaul of the graphics used in the franchise, making it even more immersive and visually engaging than any previous title. A new major license means that John Deere machinery can now be accessed in the game, as well as new locations such as America and Europe. In addition, for the first time in franchise history players can now ride horses.
The game allows players to live out their fantasies of being real farmers. Land management and deciding what crops to grow or animals to rear are just the tip of the iceberg. Everything from what time of year crops is harvested, to the chemicals used on them at different points in the year can affect the income players make, reflecting the lives of farmers as closely as possible.
The fact that Farming Simulator 19 has sold so well so fast indicates a rise in the popularity of the series, something which may have come about as more actual farmers hear about and play the game.