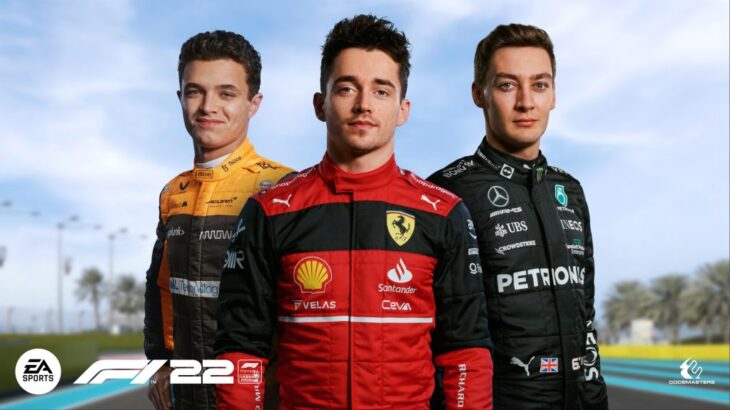 According to the latest GfK data, F1 22 was last week's best-seller in the UK boxed charts with its launch sales being slightly lower compared to those of F1 2021.
This marks the 16th biggest video game launch within the F1 franchise when it comes to boxed sales behind Formula One 2001 which was released way back in 2001 for PlayStation 1 and PlayStation 2 consoles.
The F1 franchise has been in decline during recent years, at least in the boxed sales of the games. F1 2018 was the 12th biggest F1 launch, while the game from 2019 was the 13th. F1 2021 was the 14th biggest launch, however, the 2020 installment was a lot more successful marking the franchise's 8th biggest launch.
This is partially attributed to the rise in digital sales and the F1 22 seems to mark a return to the decline in boxed sales by not placing in the Top Ten launches within the F1 franchise. However, when taking digital sales into account, F1 22 has had the third-best launch of all F1 titles within the UK. F1 2010 remains the best-selling game in the franchise with F1 2011 coming in right behind it.
Digital sales data for F1 22 will be available sometime later this week.
Formula 1 is the 23rd biggest franchise in the UK and has generated more than £205 million in revenue in boxed sales alone.
Horizon Forbidden West remained at No.2 this week with its weekly sales increased by 94% due to the PlayStation 5 stock renewal.
Nintendo Switch Sports charted at No.3 with its week-on-week sales seeing a 42% increase.
Fire Emblem Warriors: Three Hopes for Nintendo Switch dropped from last week's No.1 to No.14 with its weekly sales being down by 76%.
Below are the best-selling boxed video games in the UK for the week ending July 2, 2022: