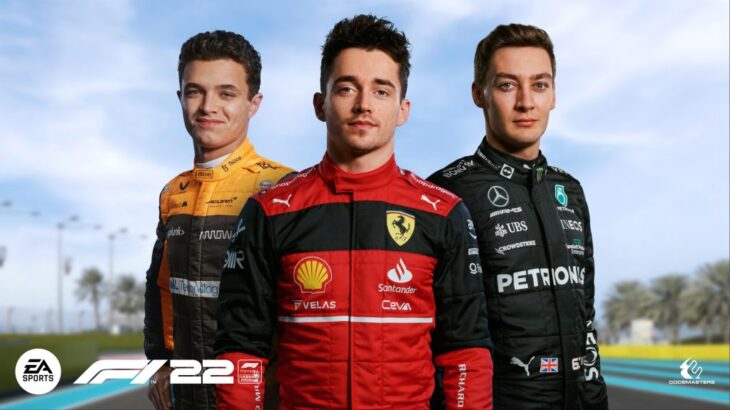 The latest installment of the popular Formula One franchise, F1 22 has remained at the top of the UK physical charts for two weeks in a row.
Compared to its launch week, the week-on-week sales for the latest EA Sports title have seen a 48% decline which is an overall good performance for any title during its second week on the store shelves.
A large majority of the boxed copies sold were for the Sony PlayStation platform with the PlayStation 5 accounting for 37% of the total sales, while 32% of the sales were accounted for by PlayStation 4. Xbox One and Xbox Series X/S accounted for 22% and 10% of the sales respectively.
F1 22 launched last week with its sales being slightly lower compared to the previous installment in the franchise.
Bandai Namco published Klonoa: Phantasy Reverie Series, which is a video game compilation developed by Monkey Craft. The Klonoa: Phantasy Reverie Series includes remasters of the older Klonoa titles including Klonoa: Door to Phantomile and Klonoa 2: Lunatea's Veil.
The former title was originally released for PlayStation in 1997, however, the remastered version of the game was based around the 2008's Wii remake of the game which was developed by Paon.
Klonoa: Phantasy Reverie Series is most success for Nintendo Switch, accounting for 52% of the total sales, followed by PlayStation 5 which accounted for 33%.
Pocky & Rocky Reshrined, a remaster of the 1992's scrolling shooter debuted at No.17. In terms of sales, Nintendo Switch was the leading platform accounting for more than 81% of the copies sold.
Finally, AI: The Somnium Files – Nirvana Initiative took No.27 with the Switch version of the game dominating the sales once again, accounting for more than 63% of the total sales.
Below are the best-selling boxed video games in the UK for the week ending July 9, 2022: