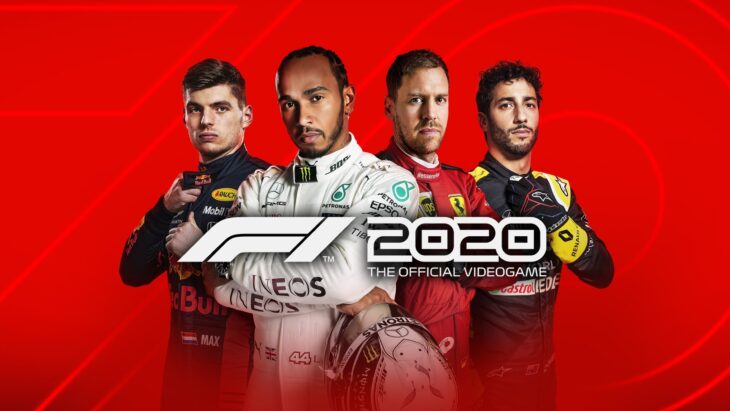 F1 2020 has debuted at the top of the UK physical sales chart. The game pushed out last week's best-seller, The Last Of Us Part 2, something that hasn't been possible since mid-June.
Codemasters' new racing game saw the biggest opening week for sales since 2017. Launched boxed sales are up by 22 percent year-on-year compared to last year's entry. The game could have an increased popularity due to the F1 season finally restarting after being postponed due to the coronavirus (COVID-19) pandemic.
The Last of Us Part 2 bypasses second place and falls straight to third, with sales down by 48 percent week-on-week. Sales are tailing off for the PlayStation 4 exclusive for now, though there's no telling what might happen in the future if a DLC or multiplayer mode is released.
In second place is Animal Crossing: New Horizons, which has been moving up and down the lower numbers of the top ten for the past few weeks. A summer update and news of even more new content coming to the game has clearly helped to boost sales.
The biggest release for the previous week, Marvel's Iron Man VR, has dropped from second place to ninth this week, with sales down by 75 percent week-on-week. The game requires PlayStation VR to be played, so there's a good chance that it won't see another boost to sales ever again. With that said, it is ahead of last year's big PSVR release, Blood & Truth, and is likely to see a recovery in sales when seasonal discounts roll around.
Mario Kart 8 Deluxe saw a 50 percent boost to sales week-on-week. This is almost certainly due to an increase in Switch hardware availability and sales. This would make sense, because currently only base model Nintendo Switch consoles are available in the UK, with Switch Lite console stock running extremely low.
Nintendo saw some new releases further down in the chart. Story of Seasons: Friends of Mineral Town, debuted in twenty-first place. This is a decent performance considering the game is a remake of a 2003 GameBoy Advance title.
Another new Nintendo Switch release, Deadly Premonition 2: A Blessing In Disguise, entered in thirty-second place. The game is the sequel to a cult classic, and while it does have a large fan base, this second game suffers from some truly egregious technical issues.
The top ten best-selling games in the UK at retail for the week ending July 11, 2020.