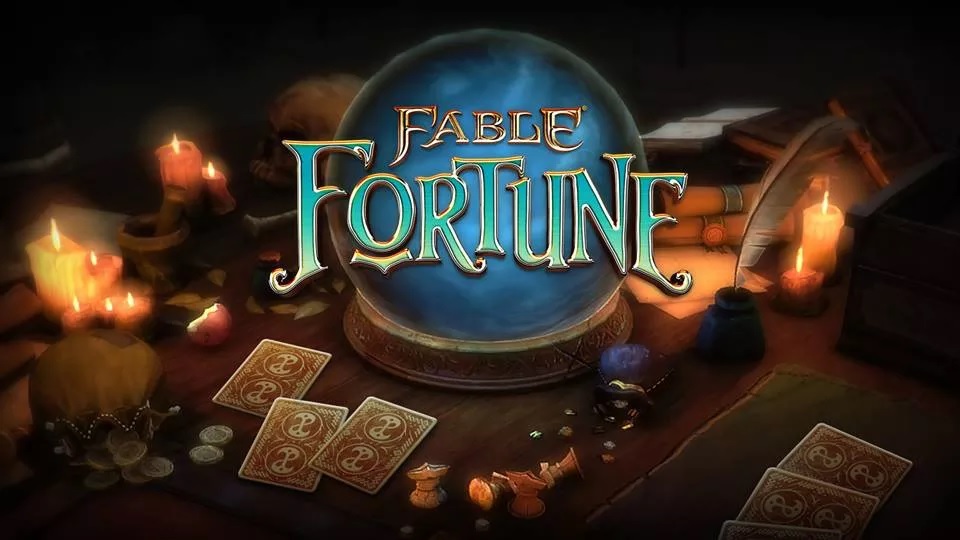 Despite the recent dissolution of Xbox RPG developer Lionhead, the Fable franchise is still alive and kicking as the now defunct firm's successor announced a Fable-themed collectible card game.
Titled Fable Fortune, IGN revealed that Lionhead developers were working on the game for eighteen months before the eventual closure of Lionhead and a number of Microsoft's other subsidiary studios.
Now taking on the name Flaming Fowl Studios, the old Lionhead employees have kept the project alive by launching a Kickstarter campaign with the aim of raising £250,000 by 28th June 2016. With 27 days until the campaign ends, Flaming Fowl has raised just under a tenth of their target.
Fable Fortune will be a free-to-play collectible card game set in the world of Albion. The Kickstarter page suggests that Fortune will combine elements of the franchise's 'most cherished' gameplay mechanics with brand new, 'pioneering' game modes. The developers hope to fuse the series' 'incredible lore and iconic systems' with a 'deep, yet accessible card game'.
All the typical hallmarks of the Fable series will be included in Fable Fortune—from fantasy locations, questing, co-op, to morality. IGN suggested that Fortune will be familiar to players of Hearthstone, although the developers said that much of the game could be subject to refinement and alteration.
The game appears to be limited to player versus player card game modes currently, but developer Mike West said that more will be added such as a single player campaign, 2v2 PvP and a 'limited, draft-style' mode.
Craig Oman said to IGN that Fortune will carry the torch of the franchise. "I think this is something that Fable fans are going to enjoy," he said. "I think we can certainly give them that Fable fix that they'll be looking for."
Fable Fortune is currently planned for release in early 2017 on PC and Xbox One, with the potential for release on iOS and Android. A closed beta will launch following the completion of Flaming Fowl's Kickstarter goal.
Related Topics:
Fable Fortune
,
Kickstarter
,
Lionhead
---