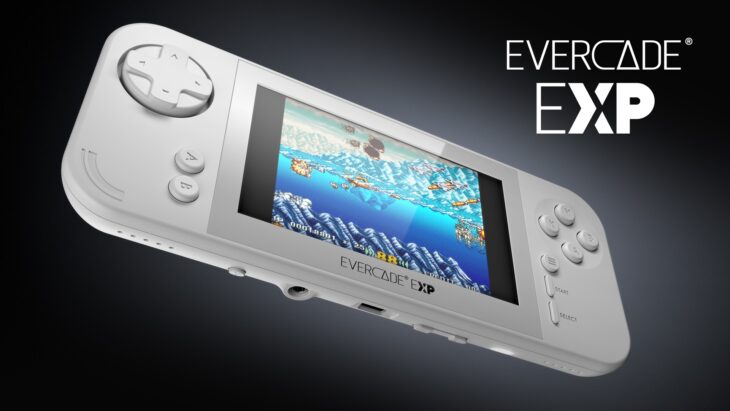 Evercade EXP, a brand new iteration of the original retro handheld console has been announced by Blaze Entertainment.
According to the manufacturer, the Evercade EXP will come equipt with a faster processor, a higher resolution screen, brand new L2/R2 triggers, a build-in WiFi, and Tate Mode buttons. All of this will ensure that the Evercade EXP offers similar performance to the Evercade home console.
The new Tate Mode was designed to be held in the upright position and provide players with a better experience when playing vertically oriented games such as Burger Time, Centipede, and Truxton. While in this mode, players will still have access to the directional pad as well as two action buttons below the screen.
The new Taoplan Arcade 1 cartridge which will be released alongside the EXP console will take full advantage of the Tate Mode by featuring games such as Alcon (Slap Fight), Flying Shark, Tiger-Heli, and Truxton.
The Evercade EXP will be bundled with an IREM Arcade 1 cartridge that contains six video games: the R-Type, In the Hunt, and Moon Patrol.
The new handheld is scheduled to be released sometime during the winter months of 2022 and will be selling for £129.99 / $149.99 / €149.99.
Blaze also informed that their original Evercade handheld console would be discontinued during this announcement. They also said that all of the upcoming cartridges are only guaranteed to work on the original Evercade handhelds that have 2.x or higher firmware installed.
The announcement concluded with Blaze saying that they will be expanding the list of platforms that can be emulated on the system sometime during the following year. At the moment, Evercade can emulate numerous arcade games as well as a wide variety of consoles from various eras, ranging from the Atari 2600 to the original PlayStation.