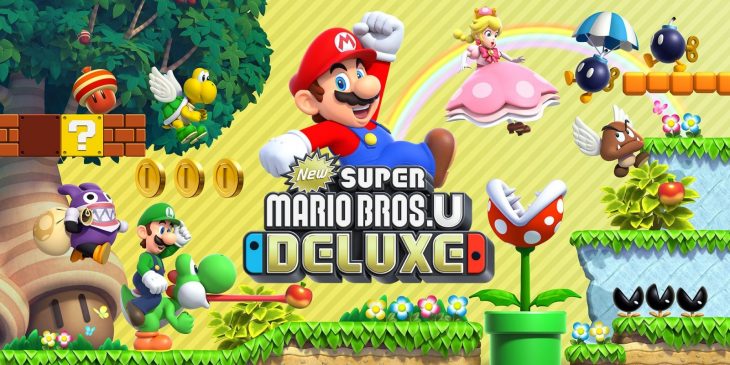 Last week's EMEAA charts were colored by the influence of several digital sales, but it looks as though Nintendo performed best thanks to New Super Mario Bros U Deluxe. The game topped the combined charts for a second week in a row.
Grand Theft Auto 5 saw a big boost in sales this week, rising from seventh place to second. The title continues to be popular thanks to both its massive open world, and the engrossing online mode which has many people both playing and watching it each day.
FIFA 19 was pushed down to third from second place last week by Grand Theft Auto 5. The game shows no signs of losing popularity, and if FIFA 18 was anything to go by it will still be around by the time FIFA 20 launches later this year.
Bandai Namco's newest title, Ace Combat 7: Skies Unknown, debuted in fourth place in the chart. The game may have a niche audience, but reviewers have said that the 3 VR missions the game contains are some of the best in all available VR experiences.
Just Cause 3, incredibly, was the most downloaded game of the week, rising to fifth place, up from 298th last week, in the combined sales charts. The game just about managed to outpace Red Dead Redemption 2, one of 2018's biggest releases.
Call of Duty: Black Ops 4 dropped to seventh place from fifth the week before, most likely due to the high level of smaller purchases being made. For example, Mortal Kombat XL rose to eighth place from 24th the week previous thanks to heavy discounts in the lead up to the release of Mortal Kombat 11.
Rainbow Six: Siege dropped from sixth to ninth, but still managed to hold on in the top 10. Finally Need for Speed: Payback rounded out the top ten in tenth place, falling from ninth the week before.
A number of big releases are coming this week, not least Kingdom Hearts 3. It's likely that even with digital sales going on these larger titles will dominate the sales charts for the foreseeable future. Other titles such as Monster Hunter World have big expansions and events planned for the weeks ahead, which should shift the charts about quite a lot.
The top 10 combined EMEAA chart for the last week is as follows.
1. New Super Mario Bros U Deluxe
2. Grand Theft Auto 5
3. FIFA 19
4. Ace Combat 7: Skies Unknown
5. Just Cause 3
6. Red Dead Redemption 2
7. Call of Duty: Black Ops 4
8. Mortal Kombat XL
9. Rainbow Six: Siege
10. Need for Speed: Payback