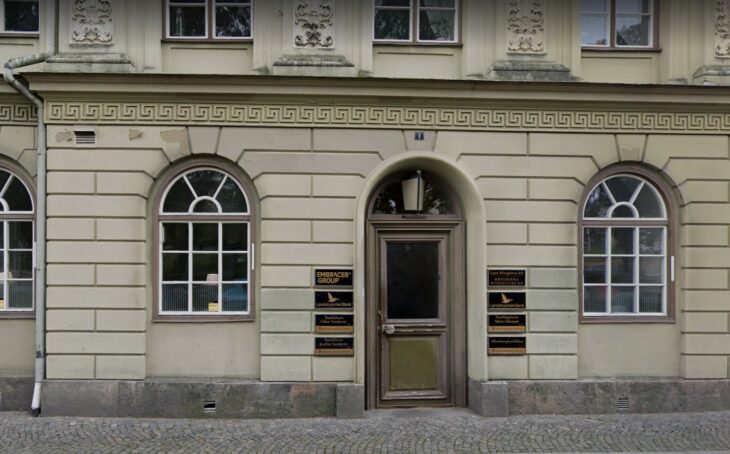 Image: Embracer Group headquarters at Karlstad, Sweden
Embracer Group has this week reported its fiscal earnings for the full-year and fourth quarter. Within the report are details of yet more talks that the company has been in with other developers with an eye for acquisition.
Net sales for the company for the twelve months ending on March 31, 2021 were SEK 9.02 billion ($1.09 billion), up 72 percent year-on-year. Net profits were boosted by under 2 percent to SEK 287 million ($34.6 million).
Fourth quarter figures were particularly good for the company, with the launch of Valheim in Early Access on Steam proving to be a true sleeper hit. The game was developed by Coffee Stain Studio and Gate Studio, and has sold 6.8 million copies to date.
Fourth quarter net sales stand at SEK 2.4 billion ($289 million), up 80 percent, and net profits hit SEK 159 million ($19.1 million), up by 20 percent.
Outside of Valheim, which capitalized on both the survival game genre and the popularity of Vikings last year started by Ubisoft's Assassin's Creed Valhalla, there were a few other noteworthy titles. SpongeBob Squarepants: Battle for Bikini Bottom Re-hydrated shifted over 2 million copies, SnowRunner has now almost hit 2 million units sold, and Destroy All Humans Remake has passed 1 million units sold.
Since the start of 2020, Embracer Group has made more than twenty-five acquisitions. In March, the company made a share offering and generated $890 million for further acquisitions. In the fourth quarter alone, the company engaged with over 150 companies regarding potential acquisitions. Currently, it's in late-stage talks with twenty of these companies, though no announcements will be made anytime soon.
By the end of the last fiscal year, the company had 160 projects in development, with two-thirds either new franchises, or new releases in franchises that haven't seen one in five or more years. The company added that it estimates that the actual fees paid to platform holders are roughly twice the development costs for games. It will continue to pursue paths through which it can better serve developers such as the Epic Game Store, where developers receive a much larger portion of the revenue from game sales.