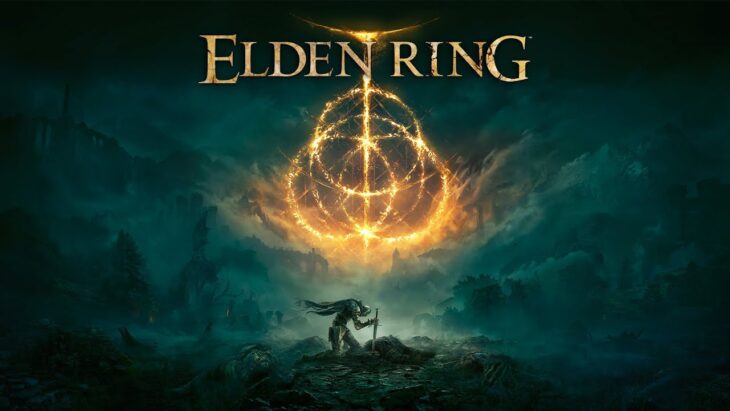 The newly released Elden Ring has completely obliterated the launch sales of the previous 'Souls-like' games and is the No.1 best-selling title according to the GfK UK boxed charts.
Elden RIng is a brand new IP coming from the Japanese developer FromSoftware. The company is widely known for creating extremely challenging action RPGs such as Dark Souls, Demon Souls, Bloodborne, and Sekiro: Shadows Die Twice and the Elden Ring is the latest in line.
The previous biggest selling 'Souls' title, when it comes to boxed retail sales, was Dark Souls 3 which was released back in 2016, however, Elden Ring has managed to beat its boxed launch sales by 26%. This data only includes boxed sales of the game, however, it is worth mentioning that the popularity of download markets and digital platforms has seen a huge increase since 2016. Digital sales will be available later this week.
Elden Ring is the third biggest launch title of the year behind Pokemon Legends: Arceus and Horizon: Forbidden West.
PlayStation 5 copies accounted for 63% of sales while Xbox and PlayStation 4 versions of the game accounted for 17% each. The remaining 3% was accounted for by the PC version.
Following the launch of Elden Ring, Horizon: Forbidden West got knocked down to No.2 seeing a 79% decline in week-on-week sales. PlayStation 5 console sales have also declined slightly compared to last week.
Pokemon Legends: Arceus came in at No.3 which means it went down by a single spot despite its 5% increase in weekly sales.
Dying Light 2: Stay Human is the second new release on the chart and due to its 55% drop in sales, it went down from No.3 to No.7.
The final new game that made it on the charts was Grid Legends which finished the week at No.18. PlayStation 5 version of the game accounted for the majority of the sales (56%) while the Xbox and PlayStation 4 versions accounted for 26% and 17% respectively.
Grand Theft Auto: The Definitive Edition has managed to get back in the Top Ten this week with seeing a 24% increase in weekly sales due to the PS4 and Xbox versions of the game selling better.
Below is the top ten best-selling video games in the UK for the week ending February 26, 2022: