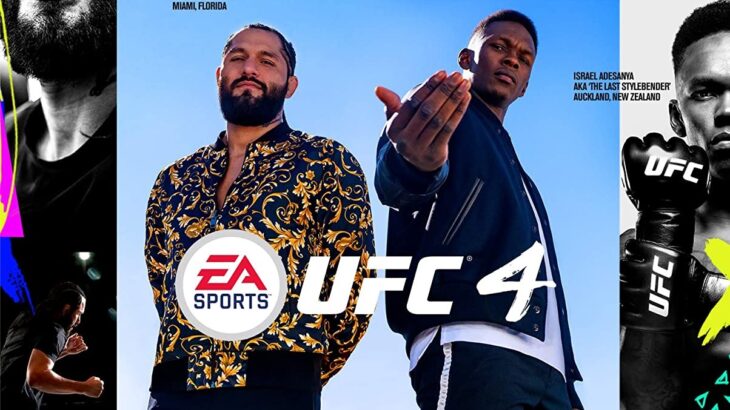 In both Australia and New Zealand, EA Sports UFC 4 has managed to topple Ghost of Tsushima, claiming the top spot in each region's sales chart.
In Australia, Ghost of Tsushima has slipped to fourth, and in New Zealand it has fallen to third. Despite the game's popularity, EA's latest entry in the UFC series has proven more so. It's likely that EA Sports UFC 4 will drop out of the charts by next week though, as it did in the UK.
Call of Duty: Modern Warfare takes second place in both charts, showing no movement in Australia, and actually moving up one place in New Zealand. The game is seeing a lot of attention with the impending announcement of a new entry in the series, as well as Call of Duty: Warzone's next season.
Switch games continue to be a big seller in Australia. Mario Kart 8 Deluxe sits in fifth, Animal Crossing: New Horizons in sixth, Ring Fit Adventure in seventh, and finally Minecraft Nintendo Switch Edition in tenth.
For the first time in weeks, Switch games are also making an appearance in New Zealand's chart. Animal Crossing: New Horizons is in seventh, Mario Kart 8 Deluxe is in ninth, and Ring Fit Adventure is in tenth. This shows that stock of Switch hardware must now be readily available, which it doesn't seem to have been for the last month or so.
Tekken 7 is still present in New Zealand's chart, holding strong in sixth. Similarly, in Australia's chart Forza Horizon 3 has entered the top ten in seventh place. This may be due to the game being officially discontinued by Microsoft. News that broke only in the last two weeks.
Outside of these games, the rest of the charts look like they usually do. Grand Theft Auto 5 and Red Dead Redemption 2 are both present in each chart, though they seem to be selling better in New Zealand than in Australia. Both games had updates for their online counterparts weeks ago, so interest may start to wane now that the novelty of that update has died down.