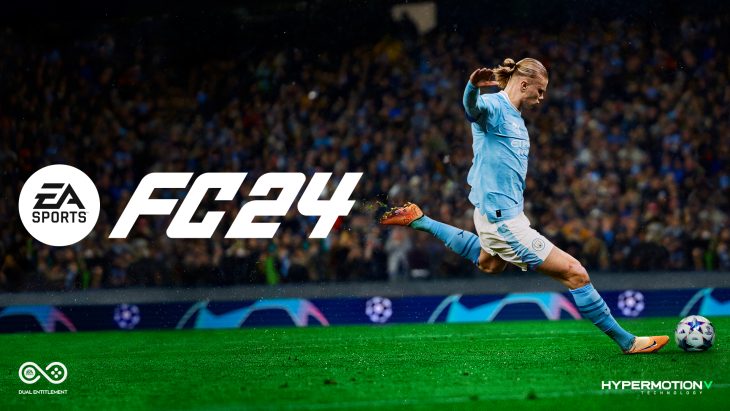 The loss of the FIFA license hasn't ended EA's success, as EA Sports FC 24 retains the top spot on the chart. Second week sales dropped by 48%, which is standard for a massive new release. The real question is if this year's entry in the long-running franchise will have the same legs as last year's FIFA title.
New releases this week fared well, with Assassin's Creed: Mirage debuting at number 2, continuing Ubisoft's success with the series. Coming in at the third spot is the latest in another franchise, the Nintendo Switch exclusive Detective Pikachu Returns.
The rest of the top ten for the week looks like the last two weeks, with the biggest move coming from Mortal Kombat 1 dropping six spots to No. 8 following a 38% drop in sales. Mario Kart 8 Deluxe and Hogwarts Legacy round out the top five, while Minecraft for the Nintendo Switch and The Legend of Zelda: Tears of the Kingdom fell to number 9 and number 10, respectively. Notably, this is the lowest rank for the latest Zelda title, with a 10% drop in sales.
Non-Nintendo Switch titles, Call of Duty: Modern Warfare 2 and Star Wars Jedi: Survivor both gained ground. The former moved up three spots to the 6th place, while the latter climbed one to number 7.
Thanks to discounted prices, the largest gain of the week was Crisis Core: Final Fantasy 7 Reunion, with a staggering 875% sales increase. Racing titles F1 23 and Need for Speed: Unbound also re-entered the chart thanks to sales. EA's co-op platformer, It Takes Two, also benefited from special sales pricing and placed in the top 40 for the week.
The largest release of this week, Forza Motorsport, is a console exclusive on the Xbox, so it will be interesting to see where it lands on the chart given the slowly increasing userbase in the UK.
Below are the best-selling boxed video games in the UK for the week ending October 7, 2023.