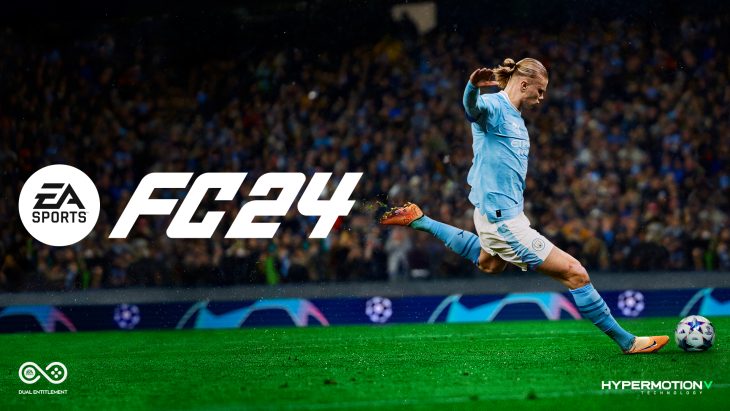 EA Sports FC 24 remains the undefeated champion of the UK boxed charts for the third straight week, even after experiencing a 36% sales decrease. The PlayStation 5 edition dominated the market share, while the Xbox Series X|S version of EA Sports FC had a steep drop.
Assassin's Creed Mirage, holding firm at No.2, faced a staggering 77% plunge in sales, largely attributed to the strong performance of the PlayStation 5 version.
Thanks to a significant price drop on the PlayStation 5, Star Wars Jedi: Survivor made a remarkable ascent from no. 7 to no. 3, boasting an impressive 116% surge in sales.
The chart saw two fresh faces this week, with Lords of the Fallen securing the number 4 spot and The Grinch: Christmas Adventure debuting at the 8th place.
The highly anticipated release of the new Forza Motorsport failed to create waves, debuting humbly at number 23. Another new contender, Fortnite Transformers Pack, made a modest entrance at number 17.
Meanwhile, enticing markdowns at retailers pushed Mario + Rabbids Sparks of Hope and the Red Dead Redemption remaster back into the Top Ten, securing the 5th and 6th spots, respectively.
Rounding out the top of the chart are Hogwarts Legacy at No. 9 and Minecraft for the Nintendo Switch, holding onto No. 10 after dropping one spot from last week.
In an unexpected twist, The Legend of Zelda: Tears of the Kingdom tumbled out of the Top Ten for the first time since its May launch, plummeting five spots to number 15, despite consistent sales from the previous week.
Detective Pikachu Returns experienced a steep decline, dropping from its No. 3 debut to No. 22, with sales plummeting by a substantial 70%.
Several titles reemerged on the retail charts, benefiting from continuous price reductions. Notably, Miraculous: Rise of Sphinx witnessed an extraordinary 510% surge in sales, while Lego Marvel Super Heroes and Dead Space also made noteworthy comebacks.
Below are the best-selling boxed video games in the UK for the week ending October 14, 2023.