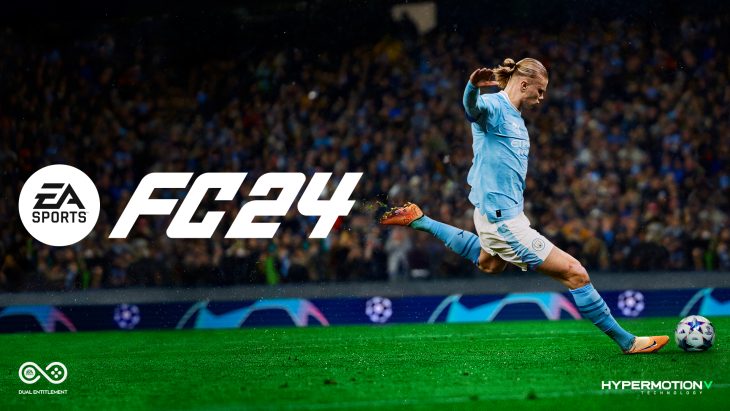 It's the start of a new era with the release of EA Sports FC 24, the first football title from the publisher since losing the FIFA license. The newly rebranded series had the year's second-best debut, coming in only behind The Legend of Zelda: Tears of the Kingdom, but overall, it's a 30% decline from last year's FIFA title. Fewer copies were sold on both the PlayStation and Xbox consoles, while the Switch saw an uptick, but this could change when digital sales are taken into consideration.
If digital sales tend to be higher on the PlayStation and Xbox, it's likely that EA Sports FC 24 will dethrone The Legend of Zelda: Tears of the Kingdom, a Switch exclusive, for the overall top position.
The rest of the top five is mostly unchanged, with Mortal Kombat 1 falling to No. 2 following a steep 80% decrease in sales week-to-week, which is standard for large titles. Coming in right behind, respectively, are Hogwarts Legacy, Mario Kart 8 Deluxe, and Grand Theft Auto 5. The Legend of Zelda: Tears of the Kingdom climbed back up to the 9th spot, while Minecraft: Nintendo Switch Edition went up three to claim No. 7.
Re-entering the chart this week is Call of Duty: Modern Warfare 2, which fell out of the top ten last week to the 14th place but is back at No. 9. Star Wars: Jedi Survivor, EA's second-biggest title of the year, is back at #8 after being out of the top ten for months, thanks to a retailer promotion skyrocketing sales by 216%.
The Witcher 3: Complete Edition is at number 10, also following a boost thanks to discount pricing, but this time it was a more modest 59% gain. Expect to see more movement next week when Assassin's Creed: Mirage takes the series back to its roots while Detective Pikachu Returns lands on the Nintendo Switch.
Below are the best-selling boxed video games in the UK for the week ending September 30, 2023.