According to the numbers as reported by Famitsu, Dragon Quest XI has sold more than 2 million copies so far in the first two days after launch in Japan, the only region the game is available in at the moment. These numbers cover both Playstation 4 and 3DS players, which are the only two consoles the games is currently available on.
Breaking down the sales figures shows that the 3DS version of Dragon Quest XI sold 1,130,468 units, and the Playstation 4 version sold 950,338 units, making for a total of 2,080,806 units. These are only the figures for July 29th and 30th, so there are still three days unaccounted for at this time.
These numbers are in addition to the digital sales of Dragon Quest XI Double Pack Hero's Sword Box, as well as the sales for the New Nintendo 2DS XL Dragon Quest XI Liquid Metal Slime Edition, and the Playstation 4 Dragon Quest Loto Edition.
The effect of the game's launch can be seen in the increased sales numbers of 3DS consoles over the week. A total of 126,790 units were shifted, compared to 28,831 units from the week before. This is an increase of almost 100,000 units and provides a massive boost to 3DS hardware sales. Playstation 4 sales were similarly increased to 93,954 for the week, up from 27,530 the week previous.
Dragon Quest XI The Elusive Age launched in Japan on July 29, 2017 for Nintendo 3DS and Playstation 4. A European and US release date has not been confirmed, but the developers have told press outlets that the game will be coming to the west in 2018. A version of the game is also planned for the Nintendo Switch, but this similarly has no defined release date though it will most likely launch at the same time as the Western version of the game.
The Dragon Quest series puts players in the shoes of a hero who ust go out and save the land from evil, alongside a group of powerful bosses. The role playing series has seen a number of mainline releases, as well as some spin-offs that take the series in a different direction.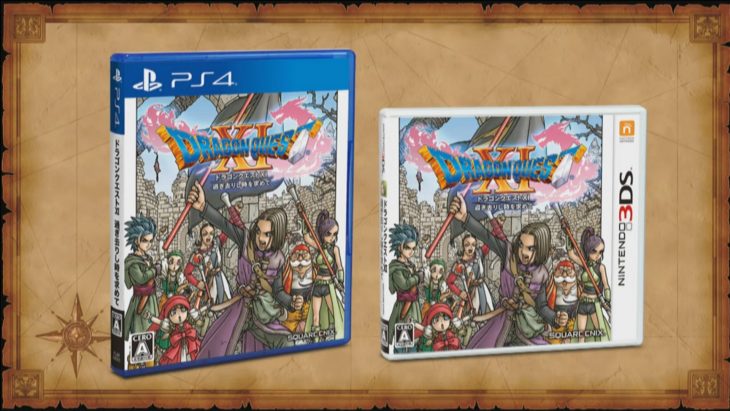 Related Topics:
Dragon Quest XI
---