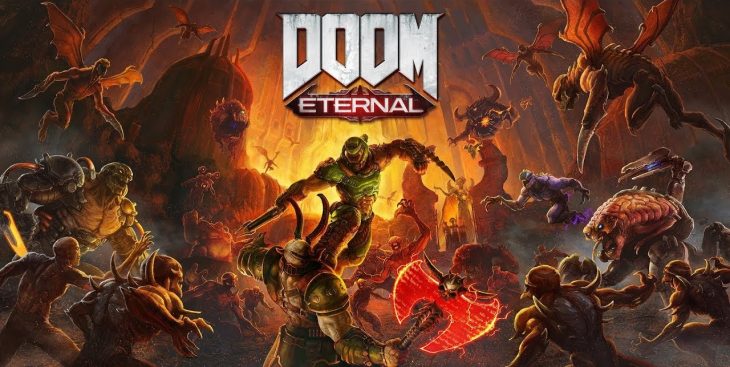 Yesterday Bethesda and id Software announced a delay to the release date of DOOM Eternal. The game was originally due to be released on November 22, 2019, but has now been pushed back to March 20, 2020.

The announcement came via the official DOOM Twitter account, and cited the fact that both Bethesda and id Software want more time to deliver an uncompromised gaming experience as the reason for the delay. Both companies want to exceed the expectations of consumers who are eagerly awaiting the new DOOM release, but in order to do that they need more time to work on the game.
Alongside the announcement of DOOM Eternal's delayed release date came three other pieces of news regarding the DOOM franchise. First, a new game mode was announced. Invasion Mode will allow players to invade each other's DOOM Eternal campaigns as a playable demon. In this role they will be able to cause havoc, and potentially make someone else's game much harder.
The second announcement related to the Nintendo Switch release of DOOM Eternal. The release date for the Nintendo Switch version of the game will be announced after the game launches for all other platforms. While this isn't a surprise, it does confirm that the title won't see a totally simultaneous release for all platforms.
The final announcement was all about DOOM 64. The game, which recently launched for Nintendo Switch, will also be coming to PlayStation 4, Xbox One, and PC. In addition, the game is going to be a free pre-order bonus for DOOM Eternal, meaning all those who pre-order the game, across any platform, will get a copy of DOOM 64. The game will launch on the same date as DOOM Eternal, though no confirmation on whether Nintendo Switch players will get it earlier was made.
It's become more common for Triple A games to see a delay in the release date as they near launch. The delay is often justified when the resulting product ends up being incredibly well polished, and more that what players were expecting. With the recent release of Tom Clancy's Ghost Recon: Breakpoint, which many are calling unfinished at launch, a delay seems far better than the response that game received.