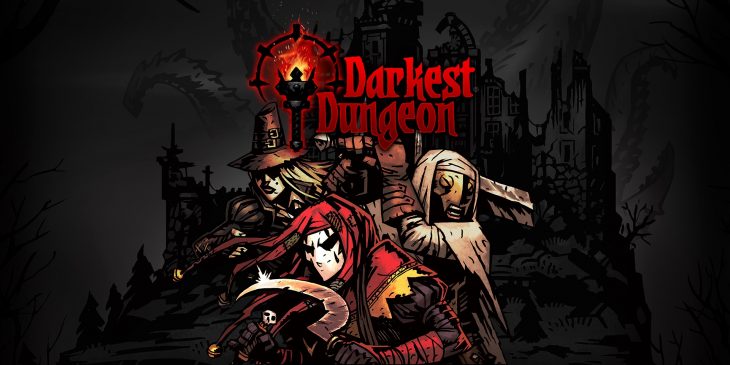 Merge Games has announced that they will be bringing the digital dungeon crawler, Darkest Dungeon, to PlayStation 4 and Switch in a physical 'Ancestral Edition'.
The Ancestral Edition of Darkest Dungeon is set to hit retailers for sale in March 2018. The game will package together Darkest Dungeon and the two currently released expansions, Shieldbreaker and Crimson Court. The Ancestral Edition will cost £24.99 for Playstation 4 and £34.99 on Nintendo Switch.
Luke Keighran, MD of Merge Games, said that the company was thrilled to be working with Red Hook Studios on Darkest Dungeon. He said that working with the team at Red Hook Studios was a joy and the brand of Darkest Dungeon is a fantastic one to be working on. He believes that retailers and fans will both appreciate the physical Ancestral Edition when it launches, making it a welcome addition to the Darkest Dungeon franchise.
Co-president of Red Hook Studios, Tyler Sigman, said that fans have been asking for a physical edition of Darkest Dungeon for some time. Merge Games has turned out to be the right partner for this project and both companies are extremely happy with the product that's hitting retail later this year as a result. He ended by saying that the team at Red Hook Studios is thrilled to see the game come to retail, and that they'll be keeping a few copies in their personal libraries.
Darkest Dungeon originally released on Steam Early Access in 2015. The game was met with great success and went on to release on PlayStation Vita and PlayStation 4 via the PlayStation Network in September, selling 1 million copies in just a few months. Darkest Dungeon released for Nintendo Switch last week and has been met with the same resounding success as it has on all other platforms.
Three expansions have been released for Darkest Dungeon so far, Shieldbreaker and Crimson Court, both of which are available on all platforms, but The Colour of Madness is only available on PC. The latest DLC will be coming to PlayStation 4, PlayStation Vita, and Nintendo Switch in the future, but for now the team at Red Hook Studios is focusing on providing a great experience wherever people are playing the game.