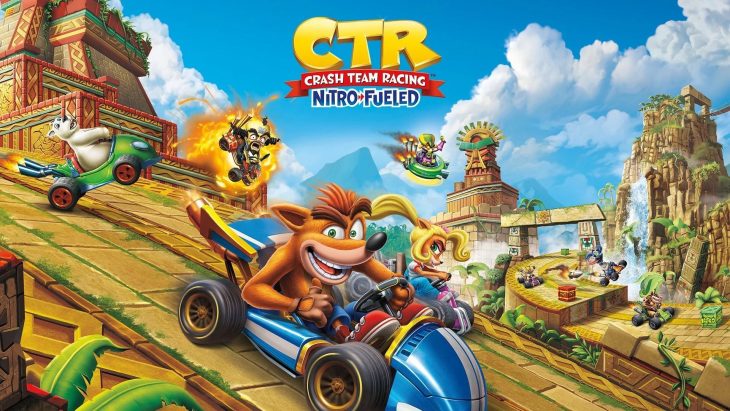 Crash Team Racing Nitro-Fueled topped launch month retail sales in June this year, and now the title has topped the chart once again in August 2019. Even though the game has seen month-on-month sales fall by 48 percent, the combination what sales there were, plus a lack of other releases for the period, have put it in a great position this month.
For the third month since the game launched, Super Mario Maker 2 was in second place in the monthly retail sales chart. The title topped the chart in July, but has been consistently placed in the second outside of that. This is partly down to a decrease in month-on-month sales of 59 percent, but is also probably exacerbated by the fact that this is a Nintendo Switch exclusive.
Madden NFL 20 debuted in eleventh place this month, which is surprising given the digital shift EA has seen recently. Physical launch sales for the game were actually up by 8.1 percent on last year's release, Madden NFL 19.
In terms of units sold, the Nintendo Switch has once again outsold the Xbox One. The Nintendo Switch also beat both the PlayStation 4 and Xbox One in terms of monthly revenue, with Nintendo Switch software sales accounting for 40.8 percent of the UK's August market value. The PlayStation 4 accounted for 34.9 percent, and the Xbox One accounted for 20.5 percent.
Nintendo was the top publisher for the month once again, both in terms of value and units sold. Activision Blizzard came in second place, and Warner Bros. in third.
Physical software sales in the UK were down overall by 18.7 percent in value month-on-month in August, and 12.7 percent in terms of units sold. Revenue for the month year-on-year is down by 18.9 percent, and unit sales by 16.3 percent.
The top ten best selling games at retail for August 2019 are as follows.
1. Crash Team Racing Nitro-Fueled
2. Super Mario Maker 2
3. Mario Kart 8 Deluxe Edition
4. FIFA 19
5. Grand Theft Auto 5
6. Fire Emblem: Three Houses
7. Minecraft (Nintendo Switch Edition)
8. Red Dead Redemption 2
9. F1 2019
10. Super Smash Bros Ultimate