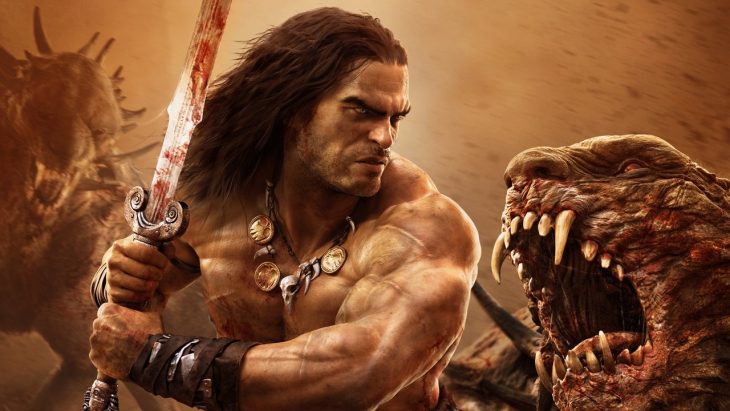 The MMO Conan Exiles has risen to become the biggest selling game in Funcom's history. Funcom is celebrating the fact that the game has sold so many units, but also the fact that Conan Exiles has reached this milestone in less than half the time that it took Age of Conan.
Conan Exiles is the biggest selling game in Funcom's 25 year history, a staggering achievement in itself. The previous Conan game, Age of Conan: Hyborian Adventures, reached 1.4 million units sold in double the time it has taken Conan Exiles, though this could have something to do with Conan Exiles being available on both PC and consoles, and the fact that Age of Conan released in 2008.
Age of Conan: Hyborian Adventures launched as a paid-for title in 2008, but by the time it had sole 1.4 million copies, three years later, it had moved to a free-to-play model. While this would have increased recurrent consumer spending it would definitely have impacted the sales for Funcom.
Conan Exiles released in Early Access in 2017, and only launched as a full title in May 2018. The game also released for PlayStation 4 and Xbox One around the same time, and seemed to get a warm reception given that the game has a strong PVE element as well as an intense PVP element for those who enjoy it.
As part of their celebration over the milestone Funcom announced the second piece of DLC for Conan Exiles, due in August this year. They also announced a new partnership that will help them bring Conan Exiles on PlayStation 4 to Japan, releasing through Spike Chunsoft on the 23rd of August in both digital and physical formats.
This is refreshing news for Funcom since they experienced some financial troubles a few years ago. In order to bolster the brands they had access to Funcom even resorted to a Kickstarter campaign in order to help fund further development and publishing, raising $10.6 million. After the success of Conan Exiles in Early Access the company had their most-profitable first half of a fiscal year to date.