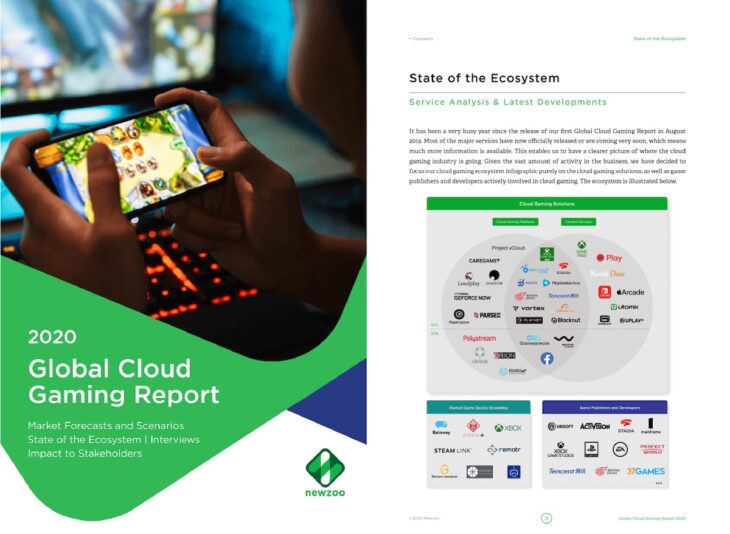 Newzoo, a market intelligence firm, has released a new study reporting on the cloud gaming market. It predicts that the market should generate $6.5 billion by 2024.
This figure is a decent upward trend from the last prediction in 2018. It's likely that the rise of cloud gaming services such as Xbox Game Pass on mobile devices, soon on Xbox consoles, is the reason for this increase.
Newzoon believes that the growth it expects to see is the result of emerging services as well as some new current ones that have been growing of late. More publishers are releasing titles across cloud gaming services, and this is a key component in what is driving the growth of the market.
The other side of this is, of course, COVID-19. The pandemic created several challenges for businesses and consumers, and it continues to create challenges moving forward. Cloud services allow people to play games without owning them, but they also let people work on computers that are in a separate location.
As remote working becomes more of a norm in the wake of the pandemic, cloud services will continue to increase as businesses adopt them. The world is no longer in a position where this technology is exclusively useful for gaming, so the increase here will be from a combination of industries.
Newzoo adds that by the end of 2021, it expects the number of paid cloud services users to reach 23.7 million. That will increase to 60.7 million by 2024 according to the firm. That's exponential growth, more than doubling in the next three years.
Cloud gaming is at the forefront of cloud services. Microsoft has been building cloud services for developers and publishers to use for the last few years, and all of that work is coming to fruition now.
People want to be able to play games on whatever platform they have. If that's a smartphone, then the technology needs to be there to help enable that. Microsoft has already made leaps and bounds in this market, but so too has Google with Stadia. While it's not as popular as Microsoft's Xbox Game Pass, it does offer a way for people to play games on any device without needing specific hardware.