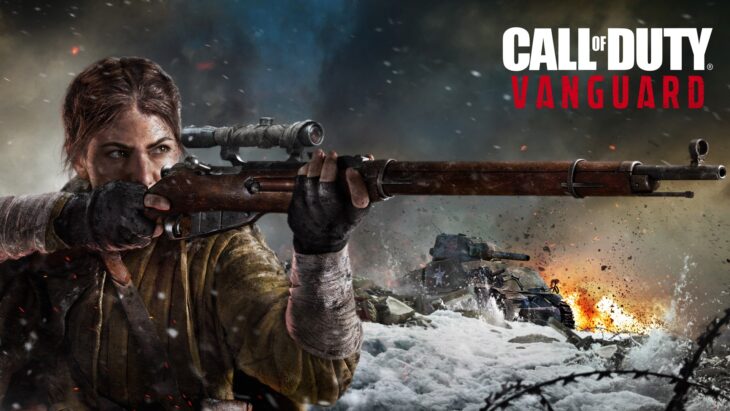 FIFA 22's reign at the top of the charts has come to an end for now. Call of Duty: Vanguard launched last week and toppled the football giant. The game sold best on PlayStation consoles with 41 percent of all sales for PS5, 29 percent for PS4, 19 percent for Xbox One, and 11 percent for Xbox Series X/S.
Call of Duty is just like FIFA, a giant when it comes to launch week and sales. The new game shifted more than 1 million copies in a day very easily due to the retention of players from Call of Duty Black Ops Cold War. Interestingly, physical sales are down by 23 percent year-on-year, but that's almost certainly due to the fact that there have been more digital purchases.
However, Activision Blizzard, the publisher of Call of Duty, has come under fire for the mistreatment of employees this year. It's possible that some fans aren't investing in the latest entry as a way to show their support for staff and position when it comes to wanting change at Activision Blizzard.
In ninth place, Fortnite Minty Legends Pack debuted too. This is a new DLC pack for Fortnite that can be purchased physically. 33 percent of sales were for Switch, 24 percent for PS4, 24 percent for Xbox, and 19 percent for PS5.
Just Dance 2022 fell out of the chart into eleventh place as sales dropped. 88 percent of all sales are for Nintendo Switch, showing a clear preference in player bases for the title.
Another new title, Fast & Furious: Spy Racers – Rise of Shifter, just made it into the top forty in fortieth place. The game is based on a cartoon series in the Fast & Furious universe, but there clearly hasn't been much demand for it. There's still a chance that the game sold better via digital platforms though.
Marvel's Guardians of the Galaxy dropped to sixth from second place as sales fell by 64 percent week-on-week. The game was extremely well received thanks to the story, but it's now dropping off as most people have purchased their copies.
Mario Party Superstars managed to hold onto third place with sales down by a mere 18 percent week-on-week. This shows that demand for the game is strong, likely down to the franchise it belongs to and the appeal of more Mario content.
Elsewhere in the chart, new PS5 stock saw a surge in Spider-Man: Miles Morales sales. Immortals: Fenyx Rising got a jump of 652 percent, which is almost certainly down to this new stock, but also a promotion from retailer StopTo that bundled the game with the PS5.
The top ten best-selling games for the week ending November 6, 2021, were as follows.