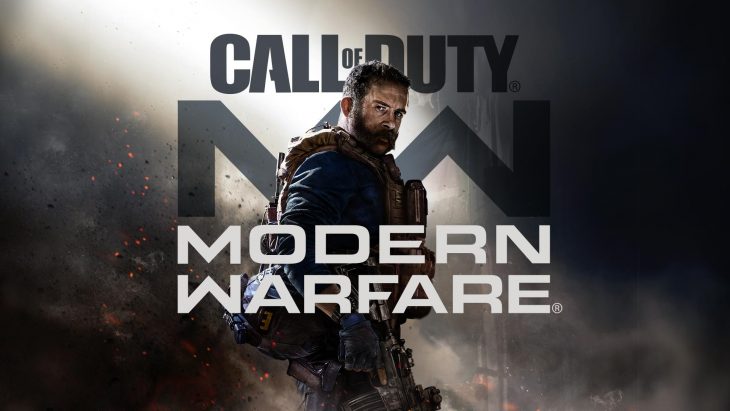 It shouldn't be a surprise to anyone that Call of Duty: Modern Warfare was the best-selling game at retail in the UK for the month of October 2019.
Given that Modern Warfare launched two weeks later than its predecessor, Call of Duty: Black Ops 4, it's hard to directly compare the sales of both. Based on figures alone, Modern Warfare sold 28 percent fewer copies than last year's Call of Duty during the opening month.
However, with the rise in digital sales, as well as the additional fortnight that should be taken into account for Modern Warfare, it should have sold more. This is reinforced by the fact that the title was named as the fastest-selling Call of Duty game of this generation by Activision.
The game grossed $100 million more than Black Ops 4 did in the first three days on sale, and physical sales were up by 39 percent. The majority of sales, 62 percent. were for PlayStation 4, with the remaining 38 percent of sales being for Xbox One.
Tom Clancy's Ghost Recon: Breakpoint made it to third place in the first month on sale, though it could have been lower with the large number of complaints players have about it. The game sold 74 percent less copies than the previous release, Ghost Recon: Wildlands, did during its launch month of March 2017.It's thought that the game did better digitally, though it could also have something to do with the release window.
Just ahead in second place is FIFA 20, which has dropped one place since September. Sales for FIFA 20 dropped by 37 percent month-on-month, with around 2,000 copies separating it from Modern Warfare.
WWE 2K20 made it to fifth place in the chart, which is surprising given how poorly the game has been received due to widespread bugs and glitches. Compared to last year's entry, the game sold 44 percent less copies year-on-year.
The Outer Worlds landed in eighth place in the chart, selling 78 percent of copies on PlayStation 4, and 22 percent for Xbox One. The game was available as part of the Xbox Game Pass though, which may explain the size of this divide.
The top ten best-selling games at retail in the UK for October 2019 were as follows.
1. Call of Duty: Modern Warfare
2. FIFA 20
3. Tom Clancy's Ghost Recon: Breakpoint
4. Mario Kart 8: Deluxe Edition
5. WWE 2K20
6. Borderlands 3
7. The Legend of Zelda: Link's Awakening
8. The Outer Worlds
9. Gears 5
10. Minecraft Switch