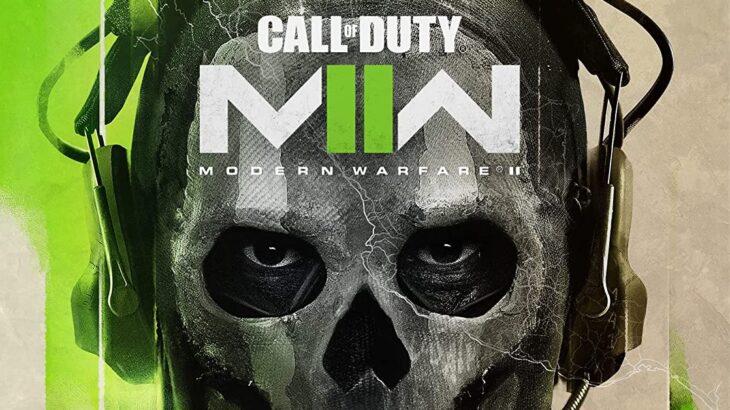 Last week's Call of Duty: Modern Warfare 2 release has already surpassed the two previous entries, Vanguard and Black Ops Cold War. Modern Warfare 2 posted a 42% improvement over Vanguard and a 9% gain compared to Black Ops Cold War. Physical sales for Call of Duty: Modern Warfare 2 reflect the changing landscape when compared to 2019's Modern Warfare which sold 61% better than this year's entry.
Since 2019, digital sales have become more prominent, and Modern Warfare 2 is also available on Steam, while the prior 3 entries were Battle.net exclusives. The console breakdown is as follows: 53% on PS5, 29% on Xbox, and 18% on PS4. FIFA 23 at number 1 and Pokemon Legends: Arceus at number 2 have outsold Call of Duty: Modern Warfare 2 which ends its first week as the third best-selling physical game of the year to date.
FIFA 23 finally drops from the first spot for the first time since its debut four weeks ago. EA's latest football game is still ahead of last year's entry by 7,000 copies. Rounding out the top 3 is the debuting Switch-exclusive Bayonetta 3 which is up 4% from the 2018 Switch-port of Bayonetta 2, originally a Wii-U exclusive. Switch software sales on a whole are down 9% year-to-date.
Last week's new releases, headlined by Gotham Knights, dropped in their second full week of sales. Warner Bros. latest Batman title fell from number 2 to number 5 with a 73% decrease in week-on-week sales. Mario+Rabbids: Sparks of Hope also had a significant drop in sales with a 52% drop from last week. Mario+Rabbids: Sparks of Hope, despite placing in last week's top 3, has sold less than half of Ubisoft's prior entry in the franchise Mario+Rabbids: Battle for the Kingdom in 2017.
The other two new entries last week fell out of the top 10 with Persona 5: Royal dropping from #6 to #15 with a loss of 61% and A Plague Tale: Requiem fell out of the top 40. Horizon: Forbidden West posted the largest gain from last week on the strength of hardware bundles.
All the smaller new releases this week failed to make a significant impression. Niche JRPG Star Ocean: The Divine Force debuted at 18th place, Mount and Blade 2: Bannerlord enters at 21st place while Resident Evil: Village Gold Edition, a repackage with all the DLC on disc, comes in at 24th place.
Below are the best-selling boxed video games in the UK for the week ending October 29, 2022: