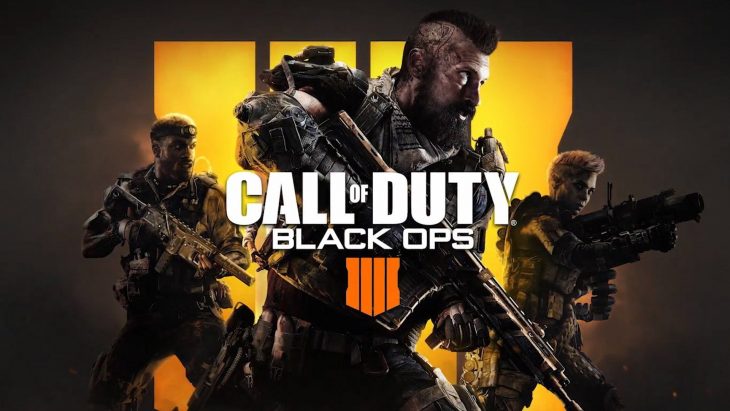 The NPD Group have published their report for the US games market in October 2018. Spending from consumers was up year-on-year by 73 percent to $1.545 billion in the month, which isn't a surprise considering two of 2018's biggest games released in October.
Mat Piscatella, an analyst for the NPD Group, said that Call of Duty: Black Ops 4 and Red Dead Redemption 2 were the biggest growth drivers for the month. In fact October 2018 has the highest recorded total spending since the NPD Group started tracking the data in 1995. 2008 was the last record holding October with $1.36 billion generated.
Breaking down the consumer spending it's clear that PC and Console Software saw the largest growth, up by 104 percent year-on-year to $965 million from $473 million. The next largest area of growth was in Accessories, which generated $280 million this year, up from $182 million last year by 54 percent. Finally Hardware has grown by 26 percent from $238 million last year to $300 million this October.
Year to date figures look promising for 2018 to show substantial growth. The Hardware segment is up from $2.29 billion last year to $2.72 billion this year, a rise of 19 percent. The PC and Console Software segment shows growth of 16 percent from $4.18 billion in 2017 to $4.84 billion this year. The Accessories segment is up by an impressive 35 percent year-on-year from $2.19 billion to $2.96 billion in 2018.
It's believed that this year's growth can largely be attributed to the release of Rockstar Games' highly-anticipated Red Dead Redemption 2, and Call of Duty: Black Ops 4. Black Ops 4 has already become the best-selling game of 2018, and is only the second best-selling game for the current 12 month period, just behind its predecessor Call of Duty: WW2.
Year to date Red Dead Redemption 2 is the second best-selling game, something which may change with November's data. Considering the game only had 8 days of recorded sales for this report it's already proved to more than triple sales of the previous title.
According to the report Assassin's Creed: Odyssey is continuing to experience success with sales not dropping too much during its second month on sale. The game was the third best-selling of October 2018, and with more DLC updates coming each week it's hard to see the momentum of this title slowing.
The NPD Group has also reported that the PlayStation 4 was the best-selling console for October 2018. Consoles such as the PlayStation 4, Xbox One, and plug N Play units like the NES Classic Edition are still the main drivers of growth for the Hardware segment.
The Accessories segment saw a boost of 54 percent this October, which was helped massively by a 35 percent growth in game card spending, up year-on-year to $3 billion. This rate is the current record holder, beating 2017 in the year-to-date period. The main driver for Accessory sales however has been Fortnite. Apparently more and more gamers want to be able to talk to their friends while they play, and they also want in-game currency for the title's Battle Pass each month.
So far spending in the US on headsets and headphones has increased by 87 percent year-on-year. Gamepad spending has grown also year-on-year, showing an increase of 31 percent, though spending for the month was up for the segment by 63 percent.
The top 20 best-selling games in the US in October 2018 were as follows
1. Call of Duty: Black Ops 4
2. Red Dead Redemption 2
3. Assassin's Creed Odyssey
4. NBA 2K19
5. Super Mario Party*
6. Soul Calibur 6
7. FIFA 19**
8. Spider-Man
9. Madden NFL 19**
10. WWE 2K19
11. Forza Horizon 4
12. Lego DC Super Villains
13. My Hero One's Justice
14. Shadow of the Tomb Raider
15. Mario Kart 8 Deluxe Edition*
16. Grand Theft Auto 5
17. Super Mario Odyssey*
18. Diablo 3**
19. The Legend of Zelda: Breath of the Wild*
20. NHL 19
*not including digital sales
**Not including PC digital sales