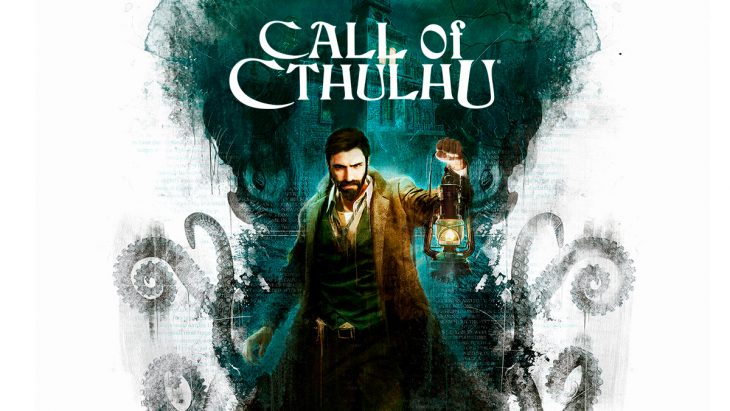 Focus Home Interactive have confirmed a release date for their upcoming occult title, Call of Cthulhu. The game will launch on October 30th, one day before Halloween, for PC, PlayStation 4, and Xbox One.
Call of Cthulhu is a highly anticipated title based on the pen and paper RPG of the same name. The game will take players on a journey that descends into madness, exploring cosmic horrors, shrouded Old Gods, and the creeping insanity that fills the pages of Lovecraft's universe.
The original release of Lovecraft's book, Call of Cthulhu, birthed a universe that has inspired and horrified readers since. The universe has not been lessened by the internet and the ability that many people now have to share their own horror stories. If anything Lovecraft's universe has only been enhanced by modern day technology as it can now be shared with millions more people.
The game is set in 1924, as players take on the role of investigator Edward Pierce. After being sent to Darkwater island in order to investigate the death of the Hawkins family he soon realises there's far more to the mystery than meets the eye. The island clung to the Whaling industry before it dies completely, and now only plays home to old sailors and families of old money who refuse to leave. No one who lives on Darkwater Island likes outsiders.
Players need to overcome the cosmic horrors that present themselves in order to understand what happened to the Hawkins family. Edward Pierce is not a fighter but does know a few tricks, such as lock-picking. Players will need to befriend locals and find secret paths in order to progress, revealing new clues about the case as they go.
Apparently sanity plays a big part in the game. As the protagonist loses more of his sanity he will be exposed to more eldritch horrors, more cosmic entities, and in more danger. However, as he slowly loses his mind he may well start to understand the world around him better, particularly if it is ruled by a slumbering god at the bottom of the ocean.