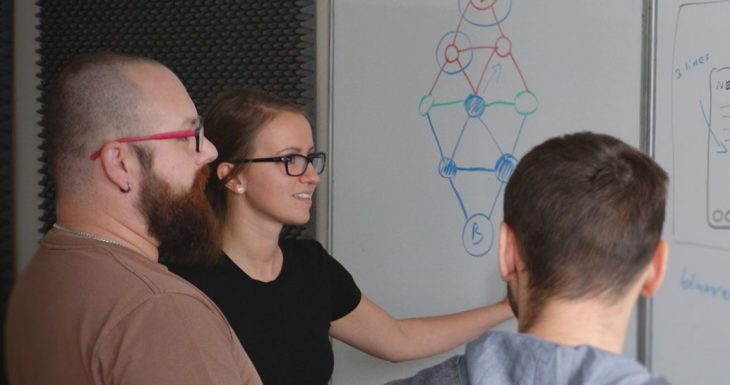 The creators of DayZ, Bohemia Interactive, have closed their development studio based in Bratislava.
Currently it isn't known how many people have been affected by the closure. GamesIndustry.biz has reached out, so more information will follow soon. However, it's likely that Bohemia Interactive will try to keep as many staff as possible, moving them, where possible, to other studios.
The Bratislava studio was responsible for the online open-world zombie survival game, DayZ. The game began as a mod for Arma 2, but quickly gained popularity and spun off to become its very own game.
While DayZ was plagued with many issues, it was a game that the core community enjoyed every day. Part of the fun of the game is how emergent the gameplay is, with players dictating what happens based on their actions, whether to be cruel or kind.
The studio's closure was announced through Twitter. It was described as a mutual decision that was reached between the studio's leads and Bohemia Interactive management.
While the studio is closed, Bohemia Interactive was clear that development on DayZ has not ended because of it. In fact, the roadmap for the game's development this year was published in January, and will continue to be followed throughout 2020.
DayZ only recently saw the addition of its first DLC, Livonia. The expansion added story to the game, as well as a lot of other new content that vastly improved the experience for every player. However, it seems as though sales may not have been enough to justify having an entire studio dedicated to DayZ.
DayZ was one of the first open-world survival games based online that allowed players to do whatever they wanted. It inspired a slew of other games, such as Rust, which have gone on to develop their own identity.
DayZ also featured a fantastic battle royale mode, which was played by many people when Fortnite was just becoming popular. Unfortunately it seems as though Livonia, and a lack of evolution, hasn't' pushed the game enough in recent months.
While Bohemia Interactive has pledged to support the game for the rest of the year, what they do beyond that will depend on how many people are actually playing the game.