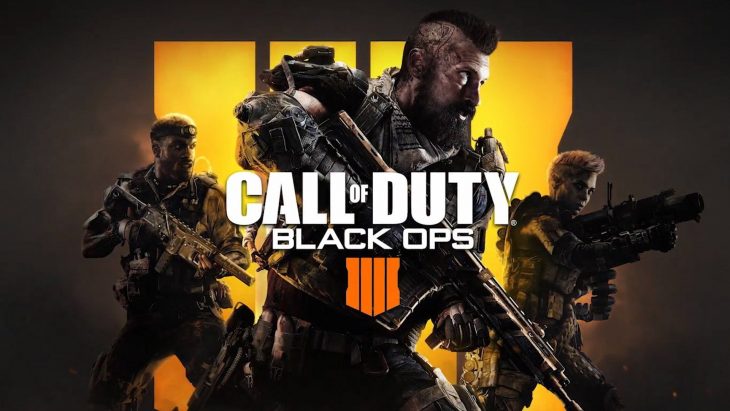 Industry analyst Nielsen has released a ranking for the most highly anticipated games leading up to the holiday season. According to their data, from a survey of 6000 people, Call of Duty: Black Ops 4 is the most highly anticipated game of 2018 still to come, edging ahead of even Red Dead Redemption 2.
The survey analyzed purchase interest, awareness, consumer rating, and purchase interest across 82 games that have released or are releasing between the 1st of September and the 31st of December 2018. Nielsen took the result and assigned ranks to each game, with combined ranks from multi platform titles to create their overall rank.
Call of Duty: Black Ops 4 was the most highly anticipated game of the holiday season for 2018. The game scored 99 points in the survey, which is only two points ahead of Red Dead Redemption 2, but still shows a consumer preference. However, this could have something to do with the fact that Call of Duty is a better-known series, and the fact that it releases this week instead of towards the end of the month.
Fallout 76 and Assassin's Creed Odyssey were in third and fourth place in the rankings respectively. Below these came the slew of holiday sports titles including FIFA 19, NBA 2K19, NBA Live 19, and WWE 2K19.
Spider-Man was the clearest leader in the platform exclusive games, as a PlayStation 4 exclusive. Super Smash Bros. Ultimate and Super Mario Party were at the top of the Nintendo exclusives with 98 points each. Pokemon Let's Go Eevee and Pikachu followed next in the exclusives, with the Pikachu edition shuffling ahead with 88 points compared to the Eevee editions 86 points.
Forza Horizon 4 is the most anticipated game for Xbox exclusives, but no other platforms made it into the charts. No PC titles were anticipated enough to beat console titles, even though many of them will release on PC as well, and the 3DS exclusive Luigi's Mansion is nowhere to be seen.
This year's holiday season has one of the biggest lineups in terms of triple A titles and major releases. Consumers are going to find it difficult to choose which titles they want to purchase because of the sheer number of overlapping interests across the games coming out over the next few months.