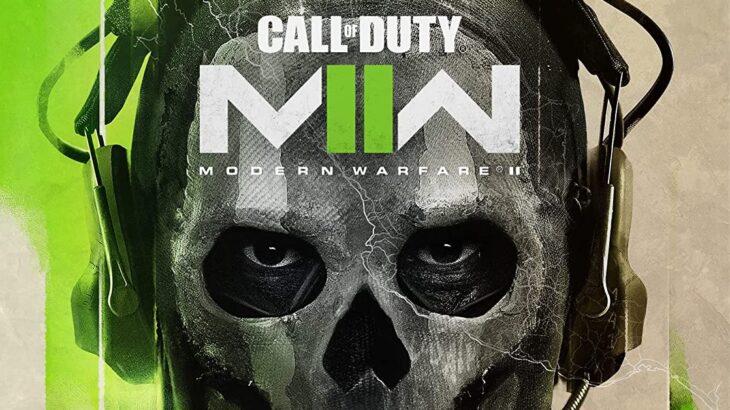 Call of Duty: Modern Warfare 2 had such a historic launch, that releasing in October instead of November is the primary reason last month was down 7.3% from the previous November. Released on October 28th this year, Modern Warfare 2 set a record for the fastest-selling and most profitable Call of Duty in franchise history. The momentum from the first weekend carried over into the rest of the month, easily earning Modern Warfare 2 the top spot for November.
Second place went to God of War Ragnarok, also setting a franchise record, with sales during the first three weeks up 44% from the 2018 game. Third, if the games were combined, would have been Pokemon Scarlet and Violet, but instead, it went to FIFA 23. A top seller since its release in September, EA's football title is the best-selling in years for the venerable franchise, boosted this month by the Qatar World Cup.
In total, 2.5 million games were sold through retail, only a 4% drop from last year. Digital downloads fell a little more, 10%, with 1.82 million games sold. If Modern Warfare 2 was released in November, this past month would have seen an overall gain from last year.
Console sales enjoyed the best month of the year, still down from last year, but 372,000 consoles were sold through retail, representing a 113% gain from October. The best-seller for the month was the Nintendo Switch, previously in third place all year, a 175% jump in sales brought Nintendo's console into first place. A special OLED Switch with Pokemon Scarlet and Violet artwork was responsible for 8% of the total sales, with Black Friday discounts also contributing to the significant increase.
Xbox Series S was the best-selling individual console, boosted by a £60 Black Friday discount, which helped Microsoft's console sell over 105% compared to October. The PlayStation 5, with a new God of War Ragnarok PlayStation 5 bundle responsible for almost 40% of all PlayStation 5's sold. In total, Sony's console sales were also up in November, 71% over the previous month.
Over 1.29 million accessories were sold during November, a 93% increase over October and a 9.3% gain from last November. The top 9 accessories were all controllers for either the Xbox or PlayStation consoles. PlayStation 5's white Dualsense was the top seller, just ahead of the black variant. Behind the Dualsense controllers were 5 different Xbox controllers (Carbon Black, Shock Blue, Pulse Red, Robot White, and Electric Jolt). Black Friday saw many significant sales for controllers, strongly contributing to the overall gains for the month.
1. Call of Duty: Modern Warfare 2
2. God of War Ragnarok
3. FIFA 23
4. Pokémon Violet*
5. Pokémon Scarlet*
6. Football Manager 2023
7. Sonic Frontiers
8. Mario Kart 8: Deluxe*
9. Grand Theft Auto 5
10. LEGO Star Wars: The Skywalker Saga
11. Nintendo Switch Sports*
12. Gotham Knights
13. Red Dead Redemption 2
14. Horizon: Forbidden West
15. The Last of Us: Part 2
16. Animal Crossing: New Horizons*
17. NBA 2K23
18. LEGO Harry Potter Collection
19. Minecraft: Nintendo Switch Edition*
20. Splatoon 3*