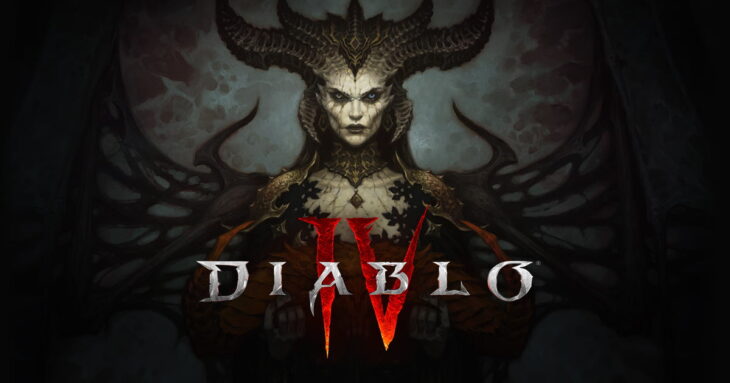 UK Game Sales For June Were Mostly Digital, Sending Diablo IV To The Top
Three million digital and physical video games were sold in the UK last month. Game sales saw a 7% increase, which is considered a modest result given the number of major releases in June compared to the same period in the previous year.
Diablo 4 emerged as the dominant game, taking the top spot as the best-selling game in June. However, it should be noted that Nintendo's hit game, Zelda, is not included in the GSD charts as the company does not share its digital data. Comparing the first four weeks, Zelda's sales slightly trail behind Diablo, but this could change if digital data were available.
Among Diablo 4's sales, 57% were on PC, while the remaining 43% were split between PS5, Xbox Series S and X, and PS4.
In second place, Final Fantasy 16 experienced a 36% decrease in opening two-week sales compared to the previous major installment, Final Fantasy 7: Remake, in April 2020. Square-Enix's latest set a record for best-selling PlayStation 5 game, and has surpassed 3 million copies sold globally.
F1 23, the third game in the charts, experienced a significant decline of 49% in sales during the first three weeks compared to the previous year's racing title. Surprisingly, F1 sold best on Xbox platforms, with Xbox Series S and X accounting for 48.5% of sales, followed by PS5 with 47.6%.
Out of the four new releases, 82% of sales were made through digital stores. Diablo 4 had the highest digital share, while Final Fantasy 16 had the lowest, likely due to the platforms they were released on.
In terms of console sales, video game consoles experienced a 15% increase in June, with 110,000 units sold. PS5 reclaimed the top-selling spot with a 43% increase in sales due to a price reduction from £520 to £460 for the God of War: Ragnarok bundle. Nintendo Switch dropped to second place with a 20% decrease in sales, while Xbox Series S and X saw a 31% increase in sales.
Year-to-date, 722,000 game consoles have been sold, representing an 11% increase compared to the previous year. The PS5 showed the highest growth with a 66% increase, while Nintendo Switch sales decreased by 10% and Xbox sales declined by 23%.
In the accessories category, the Midnight Black version of the PS5 DualSense controller claimed the top spot, surpassing the White version. Overall, 547,000 add-on products were sold, marking a 24% increase compared to May but a 6.3% decrease compared to June of the previous year.
1. Diablo 4
2. Final Fantasy 16
3. F1 23
4. FIFA 23
5. Hogwarts Legacy
6. The Legend of Zelda: Tears of the Kingdom*
7. Grand Theft Auto 5
8. Street Fighter 6
9. NBA 2K23
10. Red Dead Redemption 2