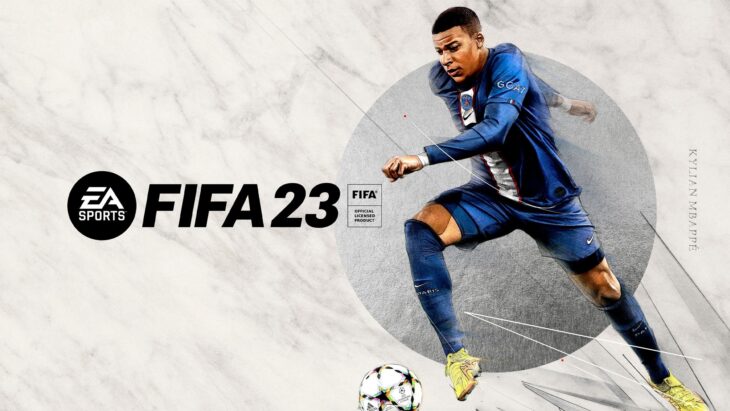 January was a very strong month for the gaming industry, but in a twist, it's a hardware bundle driving the biggest increase of the month year-to-year. Sony's PlayStation 5 God of War Ragnarök bundle was responsible for over half of all the console's sales this month, which were up an astonishing 98% from the previous January. Out of 125,000 consoles sold during the month, PlayStation 5 was the winner with Nintendo Switch number two on the back of strong OLED sales.
Hardware sales led the news for once due to the incredible numbers standing out in stark contrast to the disappointing game sales for the time period. With 2.25 million games sold, January 2023 saw a drop of 4.4% from the previous year.
While Dead Space, the highest-placing new release, came in at number 6, overall, the month was brought down by the lack of a huge release with mass appeal. 2022 saw the launch of Pokémon Legends: Arceus, a title with a wider base than EA's horror remake.
The top spots for the month saw FIFA 23 continue to dominate and it is still outpacing last year's edition. Grand Theft Auto 5 and Red Dead Redemption 2 both sold more this year than last January.
God Of War Ragnarök, number five for the month, was boosted by being part of the best-selling PlayStation 5 bundle, while Call of Duty: Modern Warfare 2 is finally seeing sales slow down after a record-setting 90 days of sales post-release.
January's new releases, outside of Dead Space at number 6, failed to impress, with the Callisto Protocol failing to chart despite having stronger physical sales than its spiritual predecessor. Fire Emblem Engage, the best-selling non-remake of the new releases, had the second-best month, landing at 12th while Forspoken is only number 16 (coming in three spots behind 2k's Civilization 6).
Top 20 best-selling games in the UK in January 2023 (Digital + Physical):
1. FIFA 23
2. Grand Theft Auto 5
3. Call of Duty: Modern Warfare 2
4. Red Dead Redemption 2
5. God of War Ragnarok
6. Dead Space
7. Elden Ring
8. Grand Theft Auto Online
9. NBA 2K23
10. Mario Kart 8: Deluxe*
11. LEGO Star Wars: The Skywalker Saga
12. Fire Emblem Engage*
13. Sid Meier's Civlization 6
14. WWE 2K22
15. Pokémon Violet*
16. Forspoken
17. Nintendo Switch Sports*
18. Tom Clancy's Rainbow Six Siege
19. Minecraft: Switch Edition
20. Watch Dogs Legion