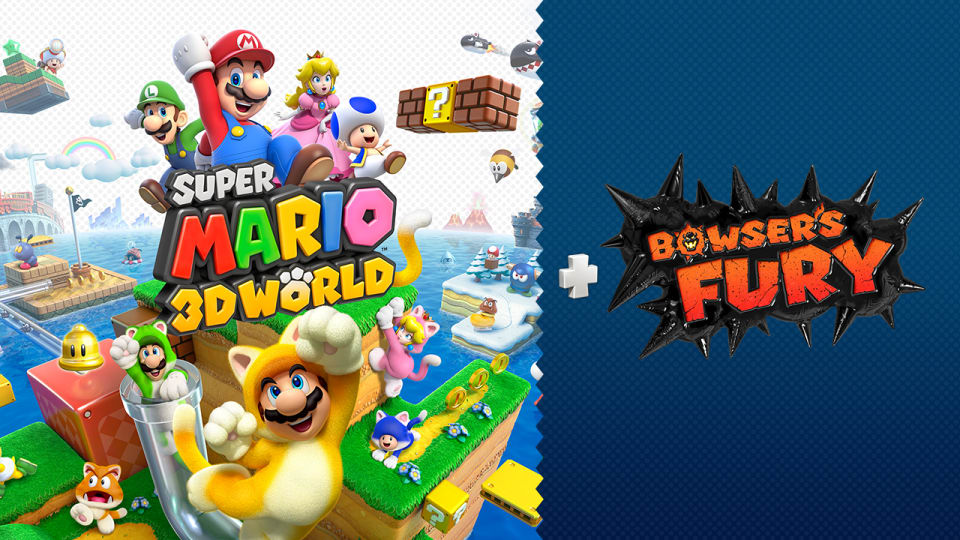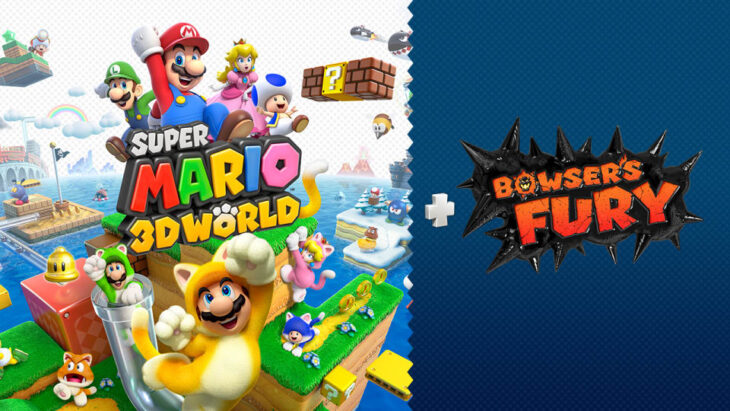 Moving up two places to top the chart this week, Super Mario 3D World + Bowser's Fury was the best-selling game in Japan for the week ending March 7, 2021. Consumers in the region prefer Nintendo and handheld games consoles, which can easily be seen in this and the rest of the chart this week.
Last week's best-seller, Story of Seasons: Pioneers of Olive Town, has dropped to second place this week. The game has hundreds of hours of potential in it, but it can't compete with the strength of the Mario brand.
Momotaro Dentetsu: Showa, Heisei, Reiwa mo Teiban! Has moved up one place to third this week. After so long at the top, the game is still easily selling well enough to maintain a top three spot.
Ring Fit Adventure is also up one place in fourth. The game is the best way to combine fitness and gaming, and more consumers are enjoying the benefits of being able to exercise despite gym's being closed, and not being able to spend too much time outdoors.
Down by three places in fifth is Bravely Default 2. The game was always going to sell well initially as fans of the original picked it up at launch. However, there just isn't enough interest to maintain the momentum over a long period of time.
Mario Kart 8 Deluxe is in sixth, a non-mover this week. The game is bundled with most Switch hardware, so it seems as though console sales are steady week-on-week at the moment.
With more content coming to the game, Super Smash Bros. Ultimate is up another two places this week to seventh. The addition of Sephiroth and promise of other fighters coming soon has definitely bolstered sales.
Animal Crossing: New Horizons has dropped by one place to eighth. Mario content seems to be increasing the game's popularity again. With the first anniversary approaching, a big content drop will be needed to make a serious difference to sales.
With the recent Pokemon live event, sales for Pokemon Sword and Shield are up. The games have moved up by three places to ninth this week. A new in-game event will also help push sales, but without a planned expansion, the game will disappear again soon enough.
Rounding out the chart is Minecraft for Nintendo Switch. A consistent seller, the game is a great escape for consumers of all ages
The top ten best-selling games in Japan for the week ending March 7, 2021 is as follows.
Last
Week
This
Week
Title
3.
1.
Super Mario 3D World + Bowser's Fury (Switch)
1.
2.
Story of Seasons: Pioneers of Olive Town (Switch)
4.
3.
Momotaro Dentetsu: Showa, Heisei, Reiwa mo Teiban! (Switch)
5.
4.
Ring Fit Adventure (Switch)
2.
5.
Bravely Default II (Switch)
6.
6.
Mario Kart 8 Deluxe (Switch)
9.
7.
Super Smash Bros. Ultimate (Switch)
7.
8.
Animal Crossing: New Horizons (Switch)
12.
9.
Pokemon Sword/Shield (Switch)
10.
10.
Minecraft (Switch)