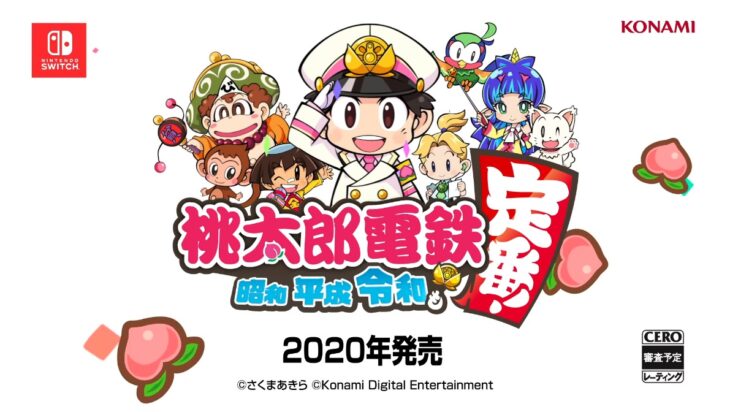 As it has since December 2020, Momotaro Dentetsu: Showa, Heisei, Reiwa mo Teiban! Continues to dominate the Japanese game sales chart, reports Famitsu. Sales dropped slightly by 14 percent week-on-week, but overall no other title can match how well the Japanese exclusive is selling.
Ring Fit Adventure is up one place to second this week with a healthy 15% week-on-week increase in sales. The game is still the best way to exercise indoors and continues to be the preferable way for Switch users to do so. The combination of indoor entertainment and exercise is bringing out many success stories, which then inspire more users to do the same with the game.
Animal Crossing: New Horizons is in third place this week. Sales are steady, though they could start to rise with the imminent release of the Festivale update. This is a free piece of content coming to the game that will add a new in-game event for players to partake in.
Disgaea 6 is the only new release on the chart this week. The Nintendo Switch version debuted in fourth place, while the PS4 version entered in sixth place. As a new release, it's not hard for the game to place on the chart, whether it can stick around is another thing entirely.
Mario Kart 8 Deluxe remains fairly central to the chart, down one place to fifth this week. The game is a good indicator that Switch hardware sales are still steady.
Super Smash Bros. Ultimate has started to drop after the announcement of new fighter Sephiroth. The game is down two places in seventh this week. It's possible that it will continue to fall until the fighter is released.
Minecraft Switch Edition is down two places in eighth, as is Clubhouse Games: 51 Worldwide Classics in ninth. Both games have been staples in the chart, but now with new releases starting to trickle through, it looks like they could fall out of the chart.
Splatoon 2 rounds out the chart in tenth this week. The game saw a big resurgence after the latest Splatfest, and now popularity is starting to wane again once more.
The top ten best-selling games in Japan for the week ending January 31, 2021 were as follows.