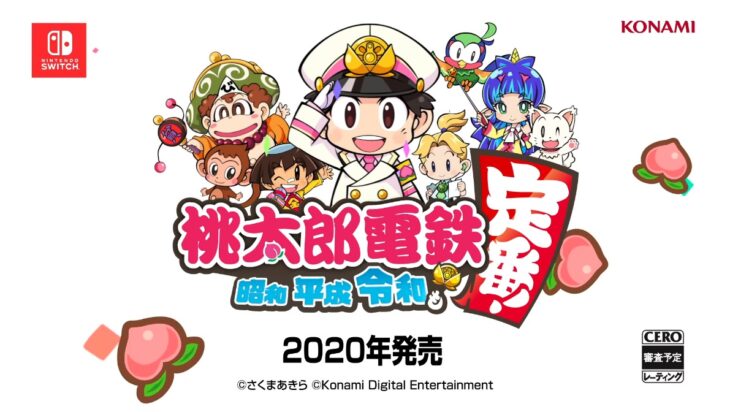 Momotaro Dentetsu: Showa, Heisei, Reiwa mo Teiban! For the Nintendo Switch was the best-selling game for Famitsu's last tracked week of 2020 in Japan. For the first tracked week of 2021, nothing has changed, it's still the region's best-selling game.
Animal Crossing: New Horizons is still in second place in the chart. The game has topped sales charts as the Christmas best-seller in the US and UK, but in Japan, Australia, and New Zealand other games have won out above it. While this may be due to other games, such as Call of Duty: Black Ops Cold War, being more popular, in Japan it's more likely to be because of Momotaro Dentetsu: Showa, Heisei, Reiwa mo Teiban!
In third place is Mario Kart 8 Deluxe, a game that's packaged with Switch hardware bundles. This shows a potential increase in hardware sales, which would make sense with people still being forced to stay indoors more due to the pandemic.
Ring Fit Adventure is down one place in fourth, but still seems to be selling well. It's a great way to keep fit indoors, so it makes sense that more people would be investing in it.
Super Smash Bros. Ultimate is in fifth, up from seventh. This rise in sales is almost certainly due to the announcement of the new fighter for the game, Sephiroth from Final Fantasy 7.
Pikmin 3 Deluxe is down one place in sixth. The game got a Christmas DLC just before the end of the year, though sales are dropping off once again now popularity has died down a little.
Super Mario Party is up one place to seventh, and Minecraft for the platform is down by two places in eighth.
Clubhouse Games: 51 Worldwide Classics is up one place in ninth. The game is selling well despite launching earlier in 2020. The content of this release is definitely something that has helped it sustain sales over a longer period of time.
Finally, Super Mario 3D All-Stars rounds out the chart in tenth. The game has seen a slight fall in sales now, moving down one place since 2020. With many new Switch owners in the world after Christmas, it's likely that the game will see further sales as new fans pick it up.
The top ten best-selling games in Japan for the week ending January 3, 2021 were as follows.