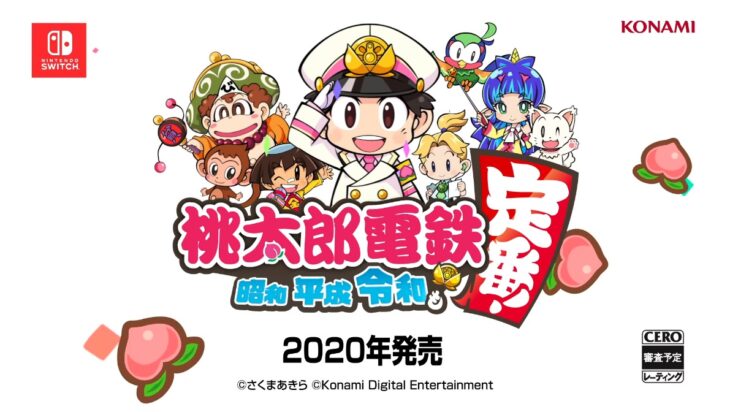 Game sales saw an overall drop of 16% week-on-week last week. This is to be expected in a period when no major releases are hitting the market, despite the fact that Hitman 3 did launch this week.
Momotaro Dentetsu: Showa, Heisei, Reiwa mo Teiban! continues its reign at the top of the Japanese chart, showing no sign of being overthrown, despite 13% decrease in sales week-on-week. The Japanese exclusive is still incredibly popular, with sales being driven by new Switch owners who recently acquired a console.
Ring Fit Adventure is the only game to see a sales boost this week, up 3 percent week-on-week. It moves up one place to second, showing just how popular the fitness title is. This isn't likely to change for some time.
Animal Crossing: New Horizons has fallen one place this week to third with a 24% decrease in sales week-on-week, though the recent announcement of the next in-game event is likely to boost sales over the next week or so. Talk of an anniversary event will also surely boost the game back towards the top spot.
Switch hardware sales seem steady with Mario Kart 8 Deluxe in fourth place. Super Smash Bros. Ultimate is another non-mover in fifth. The latest Amiibos for the game are now available to pre-order, which may have helped boost sales.
The rest of the chart doesn't look much different than it did last week. Games have shifted around slightly, but all the same titles make up the rest of the chart.
The Nintendo Switch dominates the Japanese game sales chart, as it has done for a couple of months now. This is no surprise when you look at the market's history. For years, the Nintendo DS family has dominated sales, showing stronger handled unit movement than anywhere else in the world.
Nintendo has just announced two new limited edition Switch consoles, one for Super Mario 3D World and Bowser's Fury, and one for Monster Hunter Rise. These two games will definitely cause a shift to Japanese sales. Whether they're enough to mix up the chart entirely in the long term remains to be seen though.
The top ten best-selling games in Japan for the week ending January 24, 2021 were as follows.
Last
Week
This
Week
Title
1.
1.
Momotaro Dentetsu: Showa, Heisei, Reiwa mo Teiban! (Switch)
3.
2.
Ring Fit Adventure (Switch)
2.
3.
Animal Crossing: New Horizons (Switch)
4.
4.
Mario Kart 8 Deluxe (Switch)
5.
5.
Super Smash Bros. Ultimate (Switch)
7.
6.
Minecraft (Switch)
6.
7.
Clubhouse Games: 51 Worldwide Classics (Switch)
8.
8.
Splatoon 2 (Switch)
10.
9.
Pokemon Sword and Shield (Switch)
9.
10.
Super Mario Party (Switch)