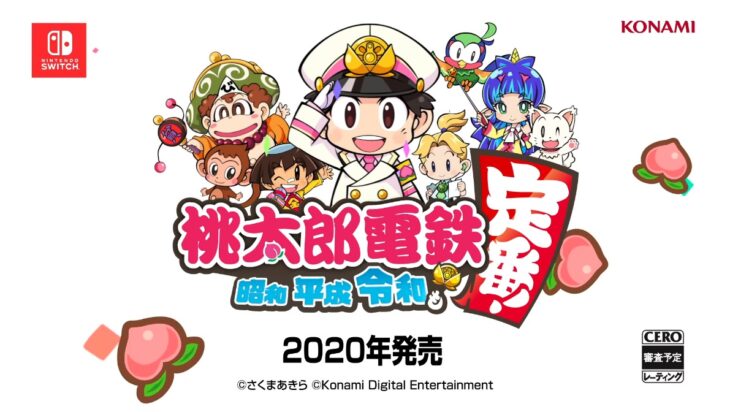 For the third consecutive week, Momotaro Dentetsu: Showa, Heisei, Reiwa mo Teiban! for the Nintendo Switch was the best-selling game in Japan last week, as reported by Famitsu. The game's popularity shows no signs of wavering anytime soon.
A new entry sits in second place in the chart, Derby Stallion. The game is another Switch title that seems to be exclusive to Japan, which may be why it hasn't been in any sales charts in the west.
Animal Crossing: New Horizons is up one place to third this week. The game's holiday update is coming very soon, and new fans are joining the game in anticipation of it.
A second new game sits in fourth this week. Atelier Ryza 2 is the second game in the spin-off series from the Atelier franchise. The first was extremely well-received, spurring on this sequel. Whether it does as well in the west remains to be seen. This entry is for the PS4 version of the game, while the Nintendo Switch version is currently in sixth place in the chart.
Ring Fit Adventure is down two places to fifth this week. The game sales may be leveling out now that more people have acquired a copy, though sales could still peak with holiday spending on the horizon.
Another new entry, this time in seventh place, is the PS4 version of Dragon Quest XI S. This is a remastered version of the game, and offers additional content on top of the original.
Hyrule Warriors: Age of Calamity falls from second to eighth this week. The game's sales are tailing off fast since the Musou gameplay style, while popular in Japan, is still quite niche.
Mario Kart 8 Deluxe falls one place to ninth this week, which coincides with Black Friday and Cyber Monday deals ending. Now Switch bundles will be back to full price, so the sales spike for them, and this game, should die down.
The chart is rounded out by the final new entry this week, Densha de GO!! Hashirou Yamanote Sen for the PS4. It's a train simulation game, which tends to sell well because of how accurately they replicate managing a real world train station.
The top ten best-selling games in Japan for the week ending December 6, 2020: