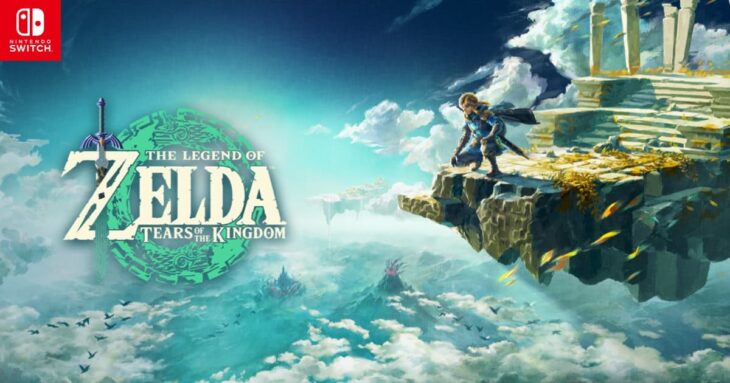 In May, The Legend of Zelda: Tears of the Kingdom dominated the physical sales charts in Japan, a feat that came as no surprise. According to data from Famitsu, the highly anticipated Nintendo title had already sold an impressive 1.5 million boxed copies as of May 28.
Taking a closer look at the weekly breakdown, Tears of the Kingdom sold a staggering 1.1 million copies during the second week of May alone. What makes this achievement even more remarkable is the fact that the game was released on a Friday (May 12), meaning that it managed to reach this remarkable figure within a mere three days.
Famitsu also made a point of highlighting the significant difference between Tears of the Kingdom and its predecessor, Breath of the Wild. By its third weekend back in March 2017, Breath of the Wild had sold a respectable 346,000 copies, but Tears of the Kingdom managed to far surpass that number.
In terms of competition, Tears of the Kingdom held a commanding lead in May. The second best-selling game of the month was Mario Kart 8 Deluxe, which sold over 47,000 copies during the same period. Debuting at number three was the PlayStation 4 version of Hogwarts Legacy, which sold 43,000 units. All but one of the top ten selling games during May were for the Nintendo Switch.
Thanks to the release of Zelda's latest installment, the Nintendo Switch once again claimed the top spot in the hardware charts, solidifying its popularity. The newly introduced Switch OLED model accounted for 52.8% of new hardware sales in May, a significant increase from April's 47%. This equated to over 274,000 units sold. When considering all three models of the Switch, the console managed to sell an impressive 345,000 units in Japan during May.
The PlayStation 5 maintained its second-place position in the hardware charts, representing 28% of sales, which amounted to over 145,000 units sold.
1. The Legend of Zelda: Tears of the Kingdom (Switch)
2. Mario Kart 8 Deluxe (Switch)
3. Hogwarts Legacy (PS4)
4. Kirby's Return to Dream Land Deluxe (Switch)
5. Pokémon Scarlet/Violet (Switch)
6. The Legend of Zelda: Breath of the Wild (Switch)
7. Minecraft: Switch Edition (Switch)
8. Splatoon 3 (Switch)
9. Super Smash Bros Ultimate (Switch)
10. Nintendo Switch Sports (Switch)