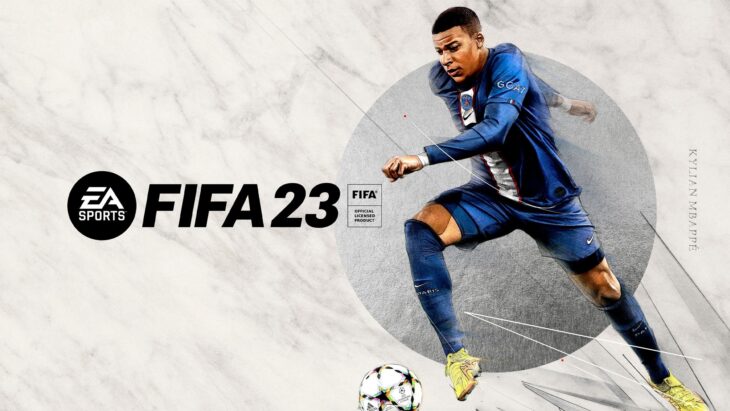 You might have guessed it already, but just like many countries in the world, the most popular game in Italy is FIFA. In 2022, FIFA was both the No.1 and No.3 best-selling game in the country, according to the Game Sales Data (GSD).
FIFA 23 easily took the No.1 spot, outselling its closest rival, Call of Duty: Modern Warfare 2, by more than three times the number of copies sold. Also, coming in just behind Call of Duty in the No.3 position was FIFA 22.
On top of this, FIFA 23 has already become the second most-purchased title of 2023 so far, just behind the Harry Potter-inspired RPG, Hogwarts Legacy
3. With Italy's longstanding love of the game and outstanding success on the pitch, it is little surprise that FIFA is so widely popular with Italians.
Per the PC and console data from the GSD, around 11.5 million games were sold in Italy in 2022. This is more or less the same as it was in 2021. With that said, figures so far this year are showing a 4% increase in game sales, with almost 6 million titles having already been sold in the region.
In 2022, overall console sales were down by roughly 10% from that of the year previous, totaling around €287 million. This was said to be the result of several factors such as Nintendo Switch console sales starting to decline and the now infamous stock shortages suffered by the PlayStation 5 upon its release. While sales of both platforms dipped last year, the Xbox Series X/S enjoyed a nearly 10% increase in console sales.
Comparing this with the figures from 2023 so far, things have increased dramatically, with overall console sales currently up by almost 105%. With a steady supply of PlayStation 5's now available, sales revenue for the console has skyrocketed by almost 300%, while Nintendo Switch purchases continue to decline year-over-year. Sales of the Xbox Series X/S are also down by around 20% compared to last year.
When it comes to the overall demographic of gamers in Italy, the statistics vary. In 2022, only 32% of the population played video games in some capacity. This comes to just over 14 million gamers and is less than many other countries in Europe.
80% of that total are players over the age of 18, with 30 being the age of the average gamer. 70% of overall players chose mobile gaming as their preferred platform, while around 45% of players also chose to play on consoles, and around 40% played on PC.
In a somewhat surprising statistic, roughly 42% of gamers in Italy are female. According to the data, male gamers predominantly play sports games, racing sims, and adventure games, while, female gamers lean more towards family-friendly games and adventure titles. Only around 10% of women were said to play sports games.
In regards to number of hours played, more than 70% of Italians admitted to playing some form of gaming on a weekly/daily basis. Around 20% said they play for at least an hour a week, while roughly 10% admit to playing at least one day a month, which is quite a healthy statistic compared to some other countries.
Data from 2022 showed that the average playtime for gamers in Italy was around 7.5 hours a week. This is a significant decrease from the height of the pandemic back in 2021 when the totaled number was recorded to be almost 9 hours per week.
1. FIFA 23
2. Call of Duty: Modern Warfare 2
3. FIFA 22
4. Grand Theft Auto 5
5. Elden Ring
6. God of War: Ragnarok
7. Pokémon Legends: Arceus*
7. Gran Turismo 7
9. Nintendo Switch Sports*
10. F1 22