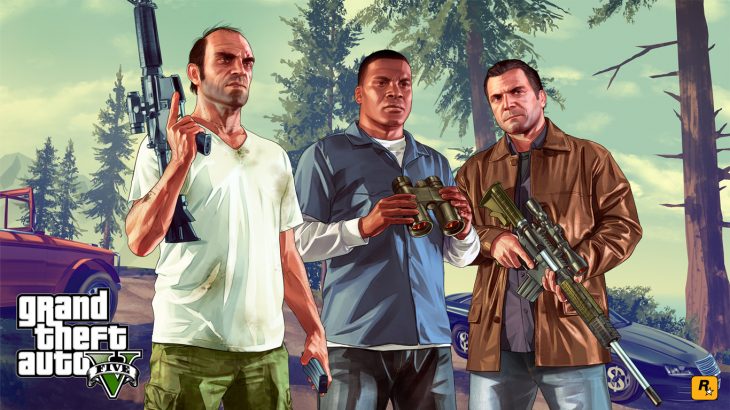 The latest iteration in EA's American Football simulation, Madden NFL 20, is the only new release to make this week's EMEAA top ten. The sales chart counts both physical and digital sales in countries in Europe, the Middle East and Africa.
Though American Football is broadening its appeal outside of the States, it is still a relatively niche sport in most EMEAA countries so a new entry at 10 in the charts isn't too bad a result for EA.
The fact that the majority of the top ten is dominated by established games, some of which have been on the market for years, is very much a sign of the times. The fact that Grand Theft Auto V is number one on the charts six years after its initial release, while FIFA 19 places fourth, highlights the importance of online gaming communities.
GTA V and FIFA 19 are examples of games which continue to sell steadily as vibrant online communities lend the games evergreen appeal (at least until a sequel appears).
This summer has also been a quite period for new games, with few AAA titles hitting the shelves. Two summer releases which have made a mark are the PlayStation exclusive Marvel's Spider-Man, at number 2, and the Nintendo Switch exclusive Fire Emblem: Three Houses, at number 3.
Fire Emblem has been something of a surprise hit, perhaps benefitting from a dearth of more heralded games, and may, in reality, have shipped enough copies to take first place. However, as Nintendo don't release digital sales figures only physical sales for this game could be counted.
Comparing the performance of physical and digital sales for games in the chart highlights the increasing importance of downloaded games. Marvel's Spider-Man, for example, placed 29th in the physical sales chart so has clearly performed exceptionally as a download to rise to second in the combined charts.
Fire Emblem was top of the physical sales chart, highlighting its potential for a higher place in the combined charts if Nintendo made its download sales information available.
The full top ten of the combined sales chart is available below.
1. Grand Theft Auto V
2. Marvel's Spider-Man
3. Fire Emblem: Three Houses
4. FIFA 19
5. Crash Team Racing Nitro-Fueled
6. F1 2019
7. Plants vs Zombies: Garden Warfare 2
8. Super Mario Maker 2
9. Tom Clancy's Rainbow Six: Siege
10. Madden NFL 20